Reflections on my EON journey
Today's article is about my personal reflections on the Elements of Numbers (EON). This week is special as I'm enjoying the celebration vibes around the air. I started this site around this week three years ago to promote my first self-published book "Elements of Numbers: Fast and Easy Character Profiling."  I also wanted to create awareness on the EON method.
How time flies. I know I have to be different imparting the knowledge to others. I've an added advantage – I did my EON research, I developed my own EON software to help me (and you!) analyse charts quickly, I'm a lifelong learner, and I dare to live the dream of publishing my book. And I'm willing to share useful tips by posting regular articles. Oh yes… I'm still as passionate as ever after 3 years of EON blogging.
I wrote the first book to focus on "personality profiling". Users (and readers) have the opportunity to learn, understand, and apply the fundamental of the EON concepts – all these at their own time and pace.
The response to my book is positive and great. It's selling well at major local bookstores in Singapore like Kinokuniya, Popular, and Times.  Overseas users can also buy the "Print-On-Demand" copy from the online stores like Amazon.
I'm also grateful to all readers who took the time to send their feedback to me.  To all who'd supported me in one way of another, I'd like to say thank you, thank you, and thank you once again for your continuous support.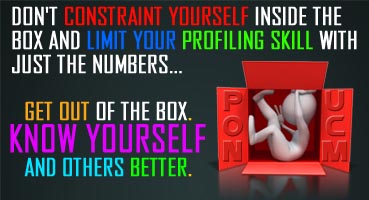 These 3 years has been a satisfying and enriching experience for me. There are supporters asking about Book 2 where I'm focusing on "life path profiling." This second book is still a 'work-in-progress' project as I want the book to be even more exciting and enriching than my first book. To do that, I'm spending more time researching the different aspects of life (like career, education, health, luck, wealth) so that I can include them in the book. And while researching on them, I've decided to adopt the "to teach is to learn twice" approach by conducting EON WORKSHOP sessions to pass on the knowledge to students, and at the same time, to gather feedback on my observations. It's a win-win situation for all as you got to learn new extended methods first-hand while waiting for the release of the second book.
So, come and support me at the forthcoming 8th EON WORKSHOP on 6 July 2013 (Saturday).
Self-publishing of the book is still expensive which is why I'm conducting the EON Workshops to cover the logistics and researching cost. I'm willing to speed up the manuscript of my 2nd book should there be any sponsor keen to publish and distribute the book. I'm considering related advertising for the 3rd reprint edition of my first book.
Spread the word around. The Elements of Numbers (EON) method is unique. Learning EON is even more exciting – nowhere do you continue to read regular articles that you can build up to strengthen your profiling skills. You receive continuing "training" lessons. You get to learn extended methods from my research observations. And even if you didn't attend my workshop, you know you can always email me with your questions and I'll do my best to post your replies as articles on this site. Help me spread the word around on the EON method to others.
Learning EON should not be exclusive to a selected few. Learning EON should be inclusive to everyone who deserves the right to know how they can improve their lives. Let others know and benefit as much as you do. And when you give (tell others), you'll receive even better positive vibes.
Have fun. Stay Healthy. Be Happy. And Live the Life You Want.
Regards, Ron WZ Sun