Are you coming this Saturday?
I'm looking forward to sharing the Part 1 of my workshop lesson at this Saturday's EON@MY WORKSHOP in Kuala Lumpur, Malaysia. The past week has been a busy one for me, creating new slides to accommodate the request from Adelin to share more interesting topics at the session. There's no problem for me since I can also use these new slides at my next 9th EON@SG WORKSHOP in Singapore.
Here's briefly what's in store for you when you come down for the workshop:
1)      Part 1 – FREE Lesson. I'll teach you to use the 'visualisation technique' so you can easily gather your own interpretation of the traits associated to the numbers. It's hard to remember all possible traits for now, but when you get the foundation technique right, it's very easy to reveal the traits, tendencies, and characteristics of a person.
I'll show how you can increase your wealth potential using the Direction chart; and the actions to take ('Qi Tapping') to amass the positive energies before moving forward to your 'target' destinations.
Wealth potentials need not necessary be related to money and increasing finances. You can use the same technique for job interviews, collect payment from customers (ideal for sales and businesses) and others.
At the end of lesson 1, you're FREE to go back and enjoy your new-found knowledge. Practise the techniques you've just learned and strive to manifest the positive vibes to create the opportunity for you (and others) to have a better life. If you have questions, feel free to send an email to me, and when time permits, I will post them as case study articles. Everyone learns.
2)      Part 2 and 3 – Paid lessons. The afternoon sessions are for those who demand to know more than just the basics. If you have completed the PON courses or similar courses conducted by other trainers, or even have completed reading my book, then you will learn even more on life profiling. It's like a 'train the trainer' lessons where you get to understand the reasons behind patterns, traits, and potential vibes of a person's life.
I'm adapting my Chinese Metaphysics knowledge to the Elements of Numbers (EON) method allowing EON students to learn beyond the fundamentals. I've received queries on my next 9th EON@SG WORKSHOP schedule in Singapore. I'm grateful to EON students for helping to spread the positive feelings on their workshop experience around to others.
It's difficult for me to tell how you can learn more information unless you come down and find them out personally. You just need to make the first move or step to start enriching your life. You have to decide if you want to be the one attending the FREE lesson and gain the free knowledge, or let someone else benefit. Click here for additional details..

If you decide to attend the afternoon sessions, I can then assure you that you've made the right choice. I wouldn't be scheduling my next 9th EON@SG Workshop session in Singapore if the EON students who'd attended my previous workshop sessions have not learned anything or benefited from my teachings.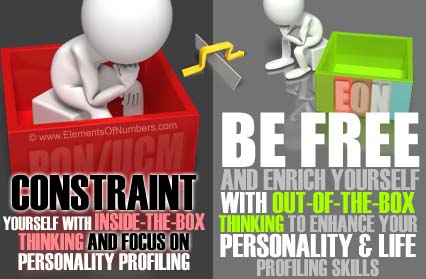 The Early Bird registration for the EON@MY WORKSHOP was RM598 (usual RM 697). Click this link if you're curious to read the early workshop brochure. I've asked Adelin to lower the price to RM450 as I want to share the discoveries to as many people as possible, and make the lessons an enjoyable and insightful ones.
I'll be bringing along 20 copies of my book and you get buy them at RM70 (SGD$36, about RM90-RM96 if you order online direct from me). If you're signing up for the afternoon sessions, I'll put you on the priority list to get the book as I want you to enjoy more benefits for your support. Oh yes, I've almost forgotten about the EON software – everyone present at the workshop can get it FREE on that day as long as you have a compatible Android smartphone.
Don't worry even if you're not convinced yet. Like I've always reminded users who're thinking about whether to attend the workshop or not – use your intuitive senses. Yes, intuition, instinct, and experiences do play an important role in personality and life profiling. If you're unsure, just attend the morning session free.  Yes, you have nothing to lose but more to win.
The choice is yours. Make it the right choice. And if you do, rest assured I'll make the afternoon session a rewarding experience for you. There's no need to register since the first lesson is free for everyone.
So, are you coming this Saturday?
And if you do, the venue is at:
Institute of Training & Development (ITD)
Level 3, Block D, Plaza Mont Kiara
2, Jalan Kiara, Mont Kiara,
50480 Kuala Lumpur, Malaysia. (Above McDonald)
Regards, Ron WZ Sun