Goodbye 2013…
Today's the last day of the year. Let me wish everyone here a HAPPY NEW YEAR and May 2014 brings you even more Purposeful and Enriching Moments.
I'd like to thank all EON students for taking the time off their busy schedule to support me at the workshop sessions. I promise future workshops and new training courses would be even more insightful and experiential.
I'd also like to thank all readers who'd bought my book "Elements of Numbers: Fast and Easy Character Profiling" at the local bookstores. I do apologise if you'd difficulty getting my book when you visited the bookstore a few times and found that they're all sold out. I'm getting the local distributor to coordinate with the bookstores to stock up the books quickly.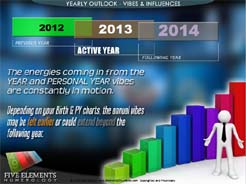 Meanwhile, I do hope you've had a good year and enjoyed happier times in 2013. If you do, continue to do so even if you feel 2014 may not be a great year for you because you've read many '2014 almanacs' and fortune-telling books. As the vibes don't disappear immediately, you'll continue to feel the energies in the next few months before it depleted. The quality of the positive energies depends on the positive manifestations you did so far. Anyway, do continue to maximise your vibes and energies, and remain positive always.
If you feels that 2013 has not been a great year for you, and am looking forward to 2014, do continue to be on guard. The year energies don't come in or disappear immediately. Some of you may continue to feel the 2013 vibes in the next few months, and the influence on you depends on your positive outlook. So stay positive to dilute the negative influences.
While you enjoy the last hours of 2013 and having fun as much as you can, remember "If You Drive, Don't Drink."  Oh… stay sober and control your temptations and rashly desires… for the 2014 vibes are clear, present, and influential too.

Once again, HAPPY NEW YEAR TO EVERYONE FOR YOUR SUPPORT!!!
Regards, Ron WZ Sun