Annual Code 1-4-6-2-5
Happy Mother's Day to all mothers!!
I was happy to see one of my EON Workshop students attending last Friday's Preview session on 9th May 2014. She's the proud mother of a healthy baby boy born in December last year. She consulted a Metaphysics expert who chose 3 ideal dates for the baby to be born. She then asked for my second opinion in November 2013.
I used the Elements of Numbers (EON) to look at the 3 designer's dates and shared with her my EON observations. I explained the tendency signs that may influence the baby, possible characteristics, and emphasized how it's important for the parents to inculcate good family and social values when their kids are young. I also did something special – I added the Bazi chart side-by-side with the EON chart for comparison. The 'more promising' date that I chose concurs with the expert's recommendations.
I developed the Chinese Almanac software some years back when Palm PDA devices were popular around 2004. It was not easy developing almanac software but I managed to release one after researching the methods to identify the dates for specific tasks. I also managed to add multiple layers of 'rules' that changed the ideal tasks for certain days. I added the breakers and other key aspects. Many users like it, including the professional FengShui practitioners. It's the research and experiences that helps me raise EON beyond the limits.
You can use the EON methods to identify suitable days too. It can provide fast and easy way to identify the day's energies and its influence that may affect a person from a numerology perspective. I applied the same principles when analysing the suitability of the 3 designer's dates for the student. While many people focused on the good day for the baby to be born, I noticed many people often ignore one equally important aspect – the general health of the baby's mother. We need to identify signs that could suggest smooth or complicated delivery, and/or the general health of the mother on that day.
FEN DATE SELECTION is one of the complementary evening courses I'm planning to conduct in July. I have shown sample slides to those attendees who were present on Friday 9th. This course is ideal for advanced students and professionals familiar with PON, UCM, LifeQuest or similar numerological methods. The other complementary course would be the FEN FIVE ELEMENTS VISUALISATION course. Anyone can apply the Five Elements knowledge to EON/PON/UCM/LQ (for those familiar with numerology) and/or to the Bazi/ZiWei methods (for those familiar with Chinese Metaphysics). This independent course allows student to correlate the traits and understand the characteristics of the elements through visual learning.
At my PREVIEW session, attendees are shown various slides that I'll use in class to explain the techniques and how to apply them. One attendee asked if there would be interactive participation like asking questions. I've always encouraged interactive participation and encourage students to ask me questions any time to clear the doubts, or to reinforce certain techniques.
The FEN BASIC LEVEL class is starting on 17/18 May (Sat/Sun) and the FEN ADVANCED LEVEL class is starting on 31 May and 1 June (Sat and Sun). We're expecting more beginners and PON/UCM/LQ students to sign up for the modules as they can learn more techniques than what they could or have learned previously. One reason – I've shown slides to correlate the extra course outlines we'd be teaching to students who attended the FEN course. You may want to click this link (for FEN Basic Level) or this link (for FEN Advanced Level) for more information on the extra theories and techniques you'll be learning from me. Oh, you'll also learn the techniques to choose good dates too (for FEN Advanced Level), and understand why the Life Code could have damaging influence on a person if used wrongly.
Annual Code 1-4-6-2-5. Yes, even though last Friday session was a preview session, I've shared the code 1-4-6-2-5 to those present. We can use this annual code to correlate the yearly influence on a person, company, or country. In this example, it's the annual code for Thailand. You can gather the annual code from various charts. There are no fixed rules to interpret a number pattern as it depends on your key focus. For example, one interpretation on 1-4-6-2-5 infers [Leadership-Plan-Stability-Communication-Obstruction]. There is a need to restore the country leadership by carrying out the plans to boost the country's economic and political stability. However, there are tendency signs suggesting potential obstacles in delivering the messages and carrying out the plans.
[Note to EON/FEN students: Check the 'Hidden Patterns' I've taught you. Try to identify and correlate the hidden influence suggesting the need for a change in leadership and the crazy busy movements to the people.]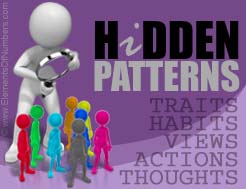 At my FEN ADVANCED LEVEL course, I taught students the method to plot and analyse the Annual Code. One attendee asked at the preview session whether he could attend the course again after completing the course. Yes, why not? Students can repeat as many times as they like to improve their knowledge. Repeated students currently pay $100 (instead of the full course fees). I've also highlighted that apart from repeating the class, I've also provided 'after-class' lessons to the students through my articles. For example in the earlier paragraph, I've added a 'hint' to train my EON/FEN students to identify hidden patterns and apply them through creative interpretations.
We have booked the 15th May 2014 (Thursday) for another preview session. We may cancel the preview session unless there are enough people attending. Call Daniel at 9853-1777 latest by end Tuesday (13th May) if you can attend the preview on 15th May. I'd encourage you to come especially if you'd attended PON/UCM/LQ courses earlier – you can see slides of the extra techniques you'll be learning from me. Get your PON/UCM/LQ course-mates to come along too and enjoy an exciting evening with me. Since the preview is free, what I need is spending your 2 hours of time with me on Thursday evening.
Remember… call Daniel at 9853-1777 to register your intent to come for the preview session on 15th May 2014 (Thursday). Oh, you can also call Daniel to register for the FEN BASIC LEVEL or the FEN ADVANCE LEVEL courses as well.
Regards, Ron WZ Sun