About Laurel: Changing Mindsets
Laurel emailed me a few days ago and wrote, "I have read your recent blog writings about me and my partner's personality chart, personal year and our compatibility chart. They are accurate!" She was referring to my articles "About Laurel: Analysing Gays & Lesbians" and "About Laurel: Relationship Compatibility on Lesbians" posted recently.
Although the tendency signs on Laurel's EON charts are present, it doesn't mean she will inhibit and display the characteristics and behaviours of all traits mentioned.
PON (Power of Numbers), UCM (Universal Character Method Profiling) and LQ (LifeQuest) students learned to analyse a person's chart similarly, regardless of whether the chart belongs to a male or female person. They based their assumptions on the numbers present in the chart, and to me, such analysis are just too basic.  And I know my FEN (Five Elements Numerology) students could easily apply the EON principles that I've imparted to them to identify and understand varying traits in male and female person's charts. They'd learned the visualisation technique that I've shared in class on the elements of the numbers.
As always, I could analyse Laurel and her partner's chart quickly using my FEON+ software. A time-saving tool that allows me to focus on my analysis as all essential charts are generated and displayed in seconds.
Laurel: "Based on the EON calculation on my birth chart, it matches my real-life personality. As mentioned root number 5, is a freedom fighter, can be principle-minded, etc. I am someone who can't stand routine, who can't sit still. I am also rather stubborn, have quick temper and have selective hearing."
I've shared many extended EON techniques in the FEN Advanced Level classes. You get to learn how to identify traits like selective listening and health tendencies (like Obsessive-Compulsive-Disorder (OCD), cancer, diabetes, tinnitus, and high cholesterol). You'll also learn about the career element, book-smart and street-smart elements (useful for parents with school-going kids), and maximising positive vibes to strengthen your wealth prospects. You can learn these extended EON techniques from forthcoming FEN (Five Elements Numerology) classes scheduled to resume in March 2015.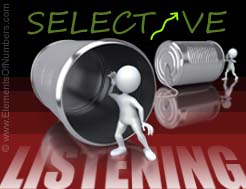 Laurel: "These past few years I have learnt to control some of my negative traits especially being hot-headed and learn to listen to everybody's opinion."
I'm glad Laurel could made a mindset shift and picked up the strength to focus on improving herself. I replied to Laurel and told her, "The good news is – we can change and that's what you did to your tempers. That's a good sign. The purpose of me sharing the EON method is not about accuracies but the reason (intent) for people to (know why and) change to live the life they want, based on the tendency signs present."
Laurel: "I also got fired a few occasions because I'd done poorly in admin job and defy authorities. My last admin job was 2011 and was asked to leave. It was a stressful moment of my life. But a turning point came for me, I took up Public speaking, speech and drama and trainer course in year 2012 and 2013 and took my first training job with a childcare. Even till now, I am still teaching children and I enjoy it."
The tendency signs are present. I'm glad Laurel has found a more satisfying career path that she could enjoy. FEN Advanced students could identify the Career element which is different from the suitable career or business method many PON/UCM/LQ students know.
Laurel: "I also have plans to be entrepreneur one day and thus this year I am already planning to try to set up business."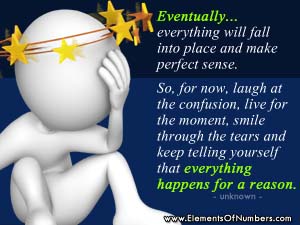 I'm glad Laurel could manifest the positive vibes present in her PY2015 chart, and plan to start a business. Although she didn't tell me what business she'll be in, the tendency signs suggest she could consider overseas-related initiatives, including online trading, investment, and yes, even life coach training and consultation services. Laurel… "Go for it! Begin with the End in mind. Start planting the seeds today for a better future." As Michael Jordan said, "You must expect great things of yourself before you can do them."
Laurel: "You are very right about my health. I have asthma since young and even till now. I don't smoke or drink but I am overweight. So I have to watch out my eating in order to prevent any heart disease. As for intuitive traits, you are also so spot on. I am very intuitive since I was teenager but I learnt not to trust my instinct and it caused several problems for me until 2 years ago. A Taiwanese Zi wei dou shu master read my birth chart, he also said the same thing that I am rather intuitive and I should trust them. True enough, as I learnt to trust my own instinct, it kind of help me along the way. I am tomboyish in terms of the way I think and behave, your EON calculation is right. :)"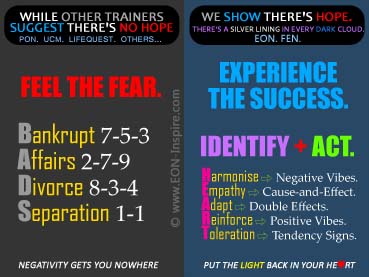 I renewed my interest in Chinese Metaphysics in 2004 and began attending courses on Bazi, FengShui, XuanKongDaGua (XKDG), ZiWeiDouShu (ZWDS), QiMenDunJia (QMDJ), BaziShengGua (BZSG) and many others. I wanted to build the knowledge and apply the fundamental techniques to create better lifestyle for my family and friends. I developed the Elements of Numbers (EON) method after realising there were great importance to include the "Five Elements" principles. I'm glad I could manifest the positive periodic vibes and taking the bold move to introduce my EON method by self-publishing my first book "Elements of Numbers: Fast and Easy Character Profiling" in 2009.
I'm not surprised when Laurel mentioned my analysis is similar to what the ZWDS master had advised her. Even if she seeks a Bazi consultant for advice, the suggestions could be similar. That's because many Chinese metaphysics utilises the Five Elements principles similarly. I noticed it was easier and faster to identify such traits using the Elements of Numbers (EON) method. I'm glad many of you (FEN/EON students and users who bought my book like Laurel) had taken the time to share your positive insights with me after learning the EON method. Thanks to all who've supported me. I'll continue my EON research and share the profiling discoveries with you.
Laurel (on her partner): "She is intelligent… super sensitive and can cry easily or even get offended easily. She is very introvert and don't even dare to talk to strangers. Her health hasn't been good since young, she always get indigestion. She is a logical person and always based on facts and figures. She is feminine and I am not surprise one day her sexual preference may change. She can be controlling and possessive especially in our relationship. Last year (2014), we kept quarrelling partly because she didn't give me enough space in the relationship. But now, she is slightly better in terms of giving me space in the relationship."
The tendency signs are there as I've mentioned in my earlier two "About Laurel" articles. I hope you can check out the articles and learn something useful.
If you're new to the Elements of Numbers (EON) method, or even if you'd attended PON/UCM/LQ classes, here's my personal invite to you:
I'm organising a free talk/preview on "Numerology 2015: Your Personal Outlook" on 6 Feb 2015 (Friday). Come and support me. I'll explain the tendency signs present in the 2015 yearly vibes and how it could affect you on a general outlook. I'll also show preview slides on my FEN courses – that's where I will teach you the extended EON techniques through interactive sharing-and-asking approach. You can always interrupt me any time during the lessons and ask relevant questions. I'll share my insights with you. If not, I'll post them as case-study articles where everyone can learn.
Mark your calendar now. Note down our appointment – 6 Feb 2015, Friday, 7:20pm to 9:30pm. Send an email to me at SunTzu2796@gmail.com to register now. I'll advise the venue once I get the confirmations. The venue is at Peace Centre, #04-02/03 (S228149). See you at my "Numerology 2015: Your Personal Outlook" presentation.
Regards, Ron WZ Sun