When's the next Singapore General Election? 2015, 2016, or Jan 2017?
"Can talk about Singapore's General Election? Will it be held this year?"
That's one of the many questions a friend of mine Benson asked me recently. Benson was referring to the increasing activities (like political walkabouts) organised by both the ruling party and the opposition parties. There are debates among the ruling party and the opposition parties over political and domestic issues (like financial management and accountabilities) at the recent parliamentary debates.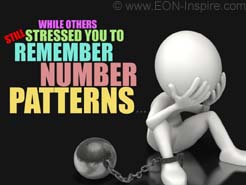 Let's reason out the probable year from a layperson's perspective. Singapore's next parliamentary general election (GE) must be held by January 2017. It's unlikely the GE would be in January 2017 considering the first month of the year is normally a busy period for the government. According to this online site link, the Singapore government normally announce the country's previous year's GDP (Gross Domestic Product) and CPI (Consumer Price Index) in January (or early February) of the current year.
So we're left with years 2015 and 2016. Singaporeans know this year (2015) is Singapore's 50th birthday anniversary.  The government is focused on making the SG50 celebrations a memorable year for everyone, including those babies born this year. There are any events to celebrate Singapore's Golden Jubilee. These include the SG50 celebrations, Chingay 2015, Southeast Asian Games (SEA Games), National Day 2015, 2015 Formula 1 Grand Prix, 8th ASEAN Para Games, and many more including the Countdown 2016 events and fireworks.
Wow, a memorable and eventful year for everyone here to celebrate in Singapore. If you're staying overseas (outside Singapore), visit Singapore this year, enjoy the food and shopping, and celebrate with us. Check this link for tourism details. Ok, ok… I'm sorry for the distraction – just doing my part to create more awareness on SG50 celebrations.
Do you think it's practical for the government to make the SG50 year a parliamentary general election year too?
The expenses for SG50 celebrations are high. Having the GE this year would add unnecessary high budget to the finances. Besides, it'd be hectic for the ruling party to make the SG50 year and eventful GE year as well. Imagine the frustrations and embarrassment should there be high vote swings and constituency lost against the favourable party?
Many people would think it's unlikely the government will hold the GE this year. In practicality, it's more logical, rationale, and sensible to hold the GE next year (2016) instead. In fact, there's little need for me to check on the GE year from EON perspectives.
Ok, ok… I hear you. FEN (Five Elements Numerology) students know my knowledge passion – to share my EON discoveries and observations with them. Like the FEN students, I hope you can learn something useful about the EON principles.
I'm sharing my observations of the GE possibilities from an Elements of Numbers (EON) perspective in today's article. Forecasting on events are harder than identify the yearly effects on an individual. We, as individual layperson, cannot control when these events (including GE and other global events and natural disasters) would 'arrive'. I made the observations strictly by analysing the interactions of the elements and number vibes present in the year energies. It doesn't matter if I made the correct or wrong forecast. Take today's article "with a pinch of salt"  and enjoy reading it like any wonderful fictional article. If you find today's article interesting and insightful, tell your friends to visit this site and help spread the EON methods around. 8))
Now, let's the sharing lessons begin. First, let me begin analysing the PY2017 chart. The 8-1-9-1-8-9 patterns in PY2017 chart denote a 'perfectionist' chart. While the tendency signs suggest a fast trend towards the successful path for the parties involved, the downside is there will be emotional aggravations (3-9-3). We can associate the root number 9 to success. As we knows, success don't come immediately and although there are few instant success, the processes leading to the successful completion would take some time. This means the likelihood the GE may not held in January 2017.
January is a busy month for government and businesses; with GDP/CPI announcements from the government and FY (financial year) dividends or earning results from the businesses. Also, the Chinese New Year holiday falls on 28 January 2017, making it a crazy busy period if the government decides to hold the GE on the same month. More likely, January is the month for reviews, forecast, and actions. And for the winning parties, it's time to carry out their promises and deliveries.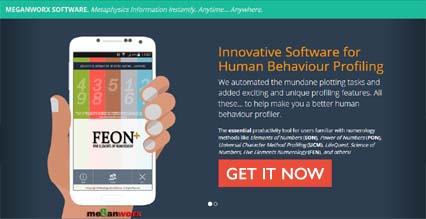 Oh, in case you're wondering, I took the EON chart screenshot from my FEON+ software which allows you to plot various charts within seconds. Essential information is provided, and you can use it to work on your analysis. Visit our affiliated site at MeganWorx Software for FEON+ software information and licence purchase. If you've signed up for the forthcoming FEN Level 2 (Advanced) course in April, you will get my book and the FEON+ software FREE. As part of the course syllabus, I'll also show you how to use the software and explain the analytical approach to profile case study subjects using the FEON+ software.
Let's now look at the PY2015 chart. The 8-8-7-6-6-3 pattern is present.  By using a simple keyword pattern description, we can associate that to [People Busy –Citizens Busy – Political Stability – Financial Security – Fast and Furious]. If I'll to sum these patterns to a resultant number (8+8+7+6+6+3), it'd be a 2. As well as that, we can also associate the 1-5-6 in locations V-W-X of PY2015 as tendency signs suggesting political challenges against the ruling party. We can also interpret that as a sign of leadership challenges on the country's security and financial stability. That implies a year with endless talking, increasing media communication, and constant movement. In short, it means a crazy busy time for Singaporeans to decide on their country's stability, domestic and political affairs, and financial stability.
2016 is a likely year for GE. However, from an extended EON perspectives, we cannot discounted this year 2015 as well. I've shared with past FEN students (and through the articles posted previously) that the year energies does not start from 1st January and ends on 31st December of the current year. As the energies are transitional and moves around often, this means the influencing vibes from next year's 2016 energies could be felt in the last quarter this year. That is around October 2015 to December 2015 period. Nevertheless, still a possibility to have the GE in last quarter 2015.
Let's sum up my observations by identifying the tendency signs which year the government may hold the coming GE:
Year 2016 – Strong signals. Likely to be a GE year. Because of the strong tendency signs present depicting country's political and economic stability, and financial security.
Year 2015 – Moderate signals. Still possible especially during last quarter of this year. Because of the strong influencing vibes from next year's energies.

Year 2017

– Weak signals. Least likely to be a GE year. Nevertheless still worth considering because of the perfect goal-setting tendencies.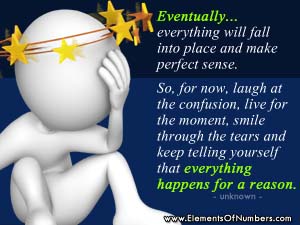 That's all for my GE observations. It doesn't matter if I made the right or wrong forecast since I'm sharing my views from the tendency signs present. It's common to read about the wrong yearly GDP forecast made by financial or economic statisticians. Market forces and global stabilities elsewhere in other countries do affect us somehow. Hence the need for these expert statisticians to make regular GDP forecast revisions. What's more important is for us to create the capacity to accept the wrongs and build up the knowledge by learning from past experience. 
You can check out my book "Elements of Numbers: Fast and Easy Character Profiling" at major local bookstores like Kinokuniya, Times, and selected Popular bookstore outlets. I've included common traits you can associate and interpret the numbers 1 to 9. I've also developed extended EON methods to interpret the numbers beyond the numerical-related traits.
I'm looking forward to your continuing support and sharing the extended EON techniques with you at the coming FEN classes!
Regards, Ron WZ Sun