Day 1 of FEN Level 2 (Advanced) class
I have just completed Day 1 of my FEN LEVEL 2 (Advanced) course early today (9/5/2015, Saturday). Some students paid for the course but couldn't make it. Though we have fewer students today, I continued to do my best to the deserving students who supported me.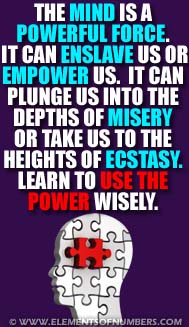 It has always been challenging when students asked questions related to recent incidents reported from local media and newspapers. That, to me, is useful way as it allows me to share my profiling observations in real-time to the students.
I recalled during the last FEN Level 1 (Basic) course in March 2015, we're doing a case study on the late Mr Lee Kuan Yew. I shared with the class some reasons Mr Lee's health (especially his legs) were previously better (and healthier) than other people with multiple 7s in their birth chart. That reinforce the EON principles that we should not rely mainly on number patterns. We should not often assumed a person's health, behaviours, and actions is similar to the traits and characteristics present in their charts.  Sadly, some external trainers still assumed that a person with multiple 7s would definite be wheelchair-bound. I'm not sure how they gathered at that conclusion and could only think they could be analysing the late Christopher Reeves' and Steven Hawking's charts. That's a naïve observation and illogical analysis. Many people have multiple 7s in their birth chart and some are still walking even in their 80s and 90s.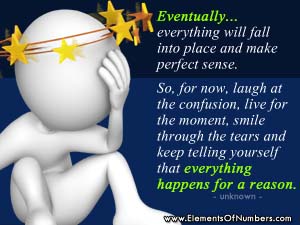 I've highlighted to FEN students we should not always assumed and confirmed traits associated to the number patterns present in a person's chart. There might be a likelihood BUT there shouldn't be a "confirmed, chopped (stamped), and signed" definite trait or outcome in every person's charts every time. This is because the periodic energies (present in the Personal Year, Month, Day, and even Hour) and the external influence (like social, family upbringing, formative experiences, and self-beliefs) could affect our behaviours, thoughts, and actions. The birth charts are just like the house floor plan, and the number patterns are just like the interior designer's design layout of the furniture, window, and wall designs. Over the years, we know our house layout (including furniture, curtain designs, and beddings) changed, and is not identical with the interior designer's original design of the rooms in our house.  As the interior layout of the house changes regularly – from curtains, furniture, wall colours, and paintings – the resulting energies eventually change, including our moods and positive thoughts at home. This means even when a person has certain number patterns, they have the means to change their life experiences. Every one of us will still arrive at our final destination, but we do have the ability to choose how we want to experience the journey towards the various checkpoints before reaching our final destination.
Today in class, students raised the question about Amos Lee who had recently been charged in court. Click here to access some information on him from the Wikipedia site. As we analyse his birth chart, students began sharing the hidden extended traits that I've just taught them earlier in the morning. I also explained the dominant element present in his chart, including his religious and possible agnostic or atheist inclinations. While drafting this article at night, I read the Yahoo! online article about Amos telling the police about his atheism.
This afternoon, students learned to use the FEON+ software to identify extended traits and use the various charts displayed. They're now analysing a person's chart from a different perspective, often noting more traits than before including the subconscious characters and hidden yearly tendencies that could influence a person's behaviours and actions in different periods of time.
Students asked many questions including my observations on the possible outcome to Amos' court case. Everyone was eager to share their observations from research view. I could only share my observations privately in class for profiling learning purpose. Anyway, I have included Amos' chart taken from my FEON+ software for you to analyse.
Analysing Amos' chart is just one of the many case study charts students learned in class. I used the analogy of 'Mother, Child, and Grandchild' to explain the elemental strength from the "Elemental Cycles."  These allow students to follow through the principles of how each element interact during the "Control, Produce/Support, Weaken/Exhaust, and Repel/Repulse" cycles. Students also learned the basic principles of date selection from the FEON+ software during the software feature walkthrough session. Today is only Day 1 of the FEN Level 2 (Advanced) class and students learned extended techniques not taught by other trainers who conducted "Advanced/Mastery Level' modules. I'm glad students recognises my teaching style is different from others. I encouraged interactive case study and 'live' analysis on a person's chart as everyone can learn from one another, and that included me learning new clues from the students. I do not include presentation notes and cues in majority of the few hundreds of presentation slides used. That allows me to reveal new observations (gathered from recent research findings and experiences) straight from my mind in real-time to the class. This means there are more information shared to students at today's FEN Level 2 class than the one I'd conducted last year. That is why I encouraged past FEN students to repeat classes so they can gain more extended techniques and observations from fresh perspectives.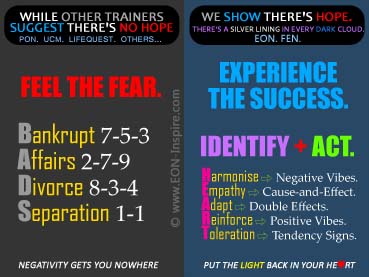 I'm looking forward to share more extended techniques to the students on Day 2 lesson next Saturday (16 May). Students have learned the usefulness of Personal Daily Directional Chart and basic date selection techniques in Day 1. I will share with them next week how to use the "Qi Tapping" technique to increase the energies for ideal result. Conception, childbirth, miscarriage, health tendencies (including cancer, diabetic, tinnitus), street-smart, book-smart, extrovert or introvert inclinations, and many more – I'll be sharing these at Day 2.
I know many of you are keen to learn the extended EON method from me, but was hesitant because of your past learning experiences attending previous courses conducted by other trainers. I'm planning to conduct the next preview cum 'live' case study sharing session soon, possibly on a Friday evening sometime in June. Come down and learn some useful profiling observations. And while you are there, you can always note my training style and sharing approach, and perhaps to reaffirm your judgement.
My teaching style is similar to the educating and sharing approach I have done for my book "Elements of Numbers: Fast and Easy Character Profiling."  If you have learned useful profiling techniques from my book, you'll learn more exciting techniques and gather extra information to build a better profiling knowledgebase in my classes.
Regards, Ron WZ Sun