Henry's case study on Judy Ongg
To teach is to learn twice. That's a popular phrase which means the best way to learn is to share your experiences and knowledge with others. According to this Wikipedia page, "Collaborative learning is a situation in which two or more people learn or attempt to learn something together. Unlike individual learning, people engaged in collaborative learning capitalize on one another's resources and skills."
I'm always fascinated when users and students applied the Elements of Numbers (EON) principles to analyse a person from their perspectives. I found it refreshing and insightful to learn from them too.
It reinforced the need to widen our perspective view angles to recognise there can be many ways to look at a person's EON chart. That's just like the popular phrase, "All roads lead to Rome." That is why you might have noticed my observations vary between the many articles I've posted when I focused on the seasonal cycles and elemental influences on a person, their life paths, and the patterns present in their EON charts.
Henry has applied the EON principles to profile various subject people and shared many interesting observations with me. In today's article, I'm extracting one of Henry's case study observation where I hope you can learn something useful.
Once again, I'd like to thank Henry for the short but interesting case study analysis on Ms Judy Ongg and recommendations on my training courses. Once you have grasped and practised regularly using the Elements of Numbers (EON) principles method, you can profile a person based on your own experiences, perspective mindsets, and observations. Just like the observations Henry made.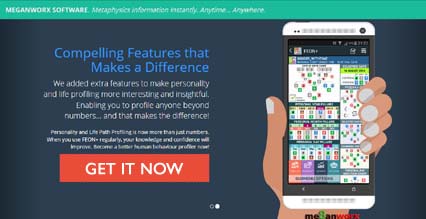 Henry gathered his favourable directions from the basic 'Direction Chart' that's available and displayed in my FEON+ software. I've also described the steps to plot this directional chart in my book "Elements of Numbers: Fast and Easy Character Profiling."  You can get the book directly at local major bookstores like Kinokuniya, Times, and selected Popular bookstore outlets. If you're staying overseas (i.e., outside Singapore), you can check out this link to buy the book online.
I'll teach students how to apply the knowledge to increase the favourable energies for ideal result in my FEN (Five Elements Numerology) Level 1 (Basic) course module. I've also covered the advanced techniques to plot a Personal Daily Direction Chart in my FEN Level 2 (Advanced) module.
You can use the personal directional chart to find out favourable directions in a particular day. If you've used the Chinese Almanac previously to check the 'good' directions to follow and 'bad' directions to avoid, then the EON Personal Daily Direction Chart would come useful and handy too. Oh, the Personal Daily Direction Chart is also available in the FEON+ software. I'll also shared the 'Qi Tapping' techniques to FEN Level 2 (Advanced) students – they can apply the practical technique to heighten the energies to create potential positive results.
You can be just as good as Henry in his profiling observations once you learned the EON principles from me. And like Henry, you can also better your life path and take charge of your own destiny for better and happier times ahead.
Regards, Ron WZ Sun