Overlapping yearly energies
Durians. Some people love eating this tropical 'king' of the fruits, while others couldn't stand the pungent smell of it. Eating durians can be viral and contagious. It has the love-hate relationship of sorts, depending on your eating preference. Either you like it or you hated it. Many companies in Singapore have centralised air-con offices because of the hot and humid weather. Almost everyone knows the unwritten rules – do not bring durians to the office or sneakily eat them in office. Imagine bringing the durians and eating them in the Pantry room and thinking no one would notice you enjoying your delights. Soon, everyone would notice the durian smell and HR staff would be busy finding out the culprit. Some colleagues would envy the smell while others (especially when you have colleagues originating from western countries) would hate the pungent smell. Soon HR department could post warning notices with no-eating durian policy in office.
Eating durians is a passion and an art, especially after you have finished eating them. For many, the durian smell could still be notable when you smell your fingers. For the knowledgeable ones, it's so easy to get rid of the durian smell on your fingers quickly, easily, and free. No one would notice you ate durians earlier!
What have durians got to do with today's article, you may ask?
Let's say there is relevance here as I'm using it as an analogy to explain the 'non-visible' effects of transient energies around us. It's difficult to ask you to picture how the transitory energies are moving, and how it could influence your thoughts varying. It's easier for me to use the example of eating durians in air-con offices as an analogy. Simply put, the transitional influencing energies could affect you and influence your behaviours, thinking, and actions.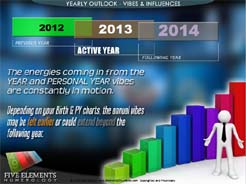 The year energies do not enter on 1st January and exited on 31st December. You might still feel last year 2015's energies for a while. Depending on the person's health and elemental strength, last year's energies could affect some people for the next few months, and for some others, for the next few weeks. On the same note, next year 2017's energies could also affect you around the last quarter or weeks of this year.
The yearly or periodic energies do not only affect a person. The seasonal cycles and elemental influence could also affect global events, nature, the weather, and the mad-made environment. I have marked phrases like "High-rise fire," "sandstorm," and "volcano eruption, and cave-ins" in the graphic forecast image attached to my "Numerological Predictive Observations 2015" article posted last year on 1st January 2015. What this means is the probable events mentioned, including the signs in the Year2015 forecast image, might still happen any time today to around March period. This means we must continue to stay in vigilant and adopt good proactive risk assessment measures to prevent possible landslides, cave-ins, riots and land battles, hotter than usual weather, and high-rise fires from happening. The high-rise fire at the 63-storey luxury hotel in Dubai on New Year's Eve was unfortunate and unnecessary. According to this online article, the local authorities are examining the cause of the spectacular fire that engulfed the hotel.
By the way, I apologised for the spelling typo on the word "high-res fire" in the original graphic forecast image which I should entered as "high-rise fire." I have since replaced the image with the correct word as the Year2015 image is still relevant. That's because the 2015 energies are still around today, and transitioning out gradually in the next few months.
On a personal level, do not assume you have finally prevented last year's negative energies from affecting you. Or glad you have finally prevented the "double whammy" vibes from happening as you'd the "Double Effects" vibes on your PY2015 chart. You are still at the transitional stage where the preceding and current years' energies overlap. In fact, you might be at the 'critical level' with two sets of influencing energies from both years coming into play, and these could expose your fragility (especially on your health, heart and mental states) even more.
I've presented hundreds of impressive slides in my lessons, and explain to students how they can identify clues present in the Personal Year charts of a person. I've also shared and explained many other Elements of Numbers (EON) techniques in class. One student initially remarked the FEON+ software that I had developed does not have automated analysis features that would appeal to beginners and hobbyists. However, she's happy it's more feature-rich for someone who wants to learn the art of personality and life path profiling when they have the right tools. FEON+ is the tool she's excited to use for her regular profiling analysis. She felt contented when she realised making the right choice and investing her time to learn from me, even though she had attended a few other numerology profiling courses from other trainers earlier.
Here are some tips to help you decide if you want to learn how to profile and identify the personalities and traits that might affect a person and his or her life path. As different trainers have their own individual knowledge and experience, it all depends on your learning preferences and profiling needs.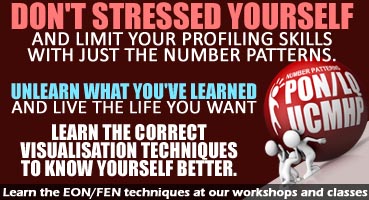 Learn the practicable and usable ways to analyse a person's chart, or even on your own chart. Apply the suitable steps to identify the probable events or traits that might influence or affect you. Widen the alternatives on various possible effects, and like a typical mind-mapping chart, identify all concerns (positive and negative ones) that you can take note and made the changes. If in doubt, always consult your trainer, email them and seek clarifications or advice on your observations or case study analysis. Check their website (if available) for public-accessible articles and after-class, continual learning lessons. It's a bonus if the trainer had done their research and published a book. Find out if you benefited from reading the book. Check if you can upgrade and learn new profiling observations, extended techniques, and case study examples to update and build your knowledge. You would know you'd made the right choice when your trainer has already provided all these functionalities to guide you towards a continuing lifelong learning experience. If the trainer could not provide most, if not all the features mentioned, then weigh the pros and cons about investing your time and money on upgrading your profiling skills with them.
Choose wisely. Make the right choice to learn and enjoy the positive life tomorrow, and confidently profile and help others the way you want.
Meanwhile, take conscious effort to remind you of last year's 2015 energies for the next few months. You're still in the yearly transitional phrase and the energies of both years might influence you.
Regards, Ron WZ Sun