Checking on Parental Health

According to this Reuters online article, "the mother (Bonnie Kalanick) of ride-hailing firm Uber's chief executive (Travis Kalanick) has died in a boating accident" on Friday 26 May 2017. She was 71. May her soul rest in peace.
I've formulated the "Parental Health" method some years back, and have shared in the last few FEN (Five Elements Numerology) Advanced classes. This method allows students to identify patterns that might indicate potential health conditions affecting their parents in a particular year. And these observations are done by analysing the student's chart, without plotting their parent's individual chart.
Though the "Parental health" method is in a "work in progress" status, it does provide indicative clues in most of the related case studies that I did. Knowing such a pattern is essential as it could pre-empt us to take precautionary measures. When such pattern usually appears, it implies the affected parent's health might not be as good as in the previous year. Perhaps like a worsening cough or flu condition, a weakening in the legs or hand muscles, or a deterioration of their health condition. Only on extreme cases, it might lead to serious health complications or death.
Sadly, the "Parental health" patterns for both Travis' parents appeared in one of his periodic charts. Let's wish his father a speedy recovery.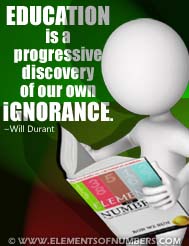 I'm still on active researching mode to enhance the Elements of Numbers (EON) method, even though I have not conducted any FEN class last year, and so far for this year. I'm glad the "sabbatical time off" allows me to continue my EON research (and posting articles). I could fine tune steps to ascertain special characteristics of a person (personality profiling), and identify extra key signs that could affect a person's life aspects (like career, health, wealth, academic, resources, marriage) in a particular period (life path profiling).
This means I could share more techniques with you that are both practical and logical, and goes beyond the number pattern matching learning approach adopted by trainers elsewhere.
I'm happy that my previous experience and knowledge on various Chinese Metaphysics systems, and related metaphysics software development skillsets have inculcated the curiosity habit to "data-mine" and spot patterns. For example, the concept for the FEON+ software is based on the BaziCalc tool that I developed previously for Palm PDA devices. That is why you get to see the unique periodic pillar tables (for Year, Month, and Day) that provides fast and easy life path analysis.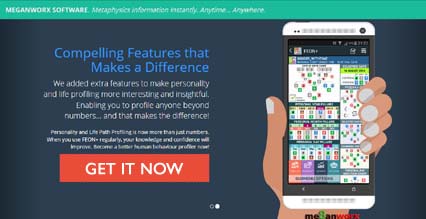 I could not organise any FEN class last year (and until early May this year) due to an important personal project requiring my weekends to be on standby. With this project completion coming to fruition soon – now awaiting the legalities for official closure – I should have more time to plan the next FEN class. No indication on when I'd conduct the next FEN class yet. But one thing's for sure –  I'm restructuring the course syllabus and fees to benefit you even more.
Regards, Ron WZ Sun