Ridding the Emotional Strain on Kids
I received an unusual and surprising email from Tracy yesterday. She wrote, "A friend of mine who was posted overseas returned to Singapore after his son, who was only 12-years old attempted suicide. According to my friend, his son could not adapt to the change in environment or lifestyle. Please share your thoughts."
Tracy mentioned the four numbers 9-9-2-1 in locations I-J-K-L of John's birth chart. After plotting the chart on a paper, I quickly emailed my first reply to her:
1)      When was the attempted suicide incident – in 2011?
2)      Which month? Around autumn (Aug-Oct period)?
Tracy responded the unfortunate incident did happen in 2011. She could not confirm the month or period of attempted suicide incident. Anyway… for John's case, it doesn't matter if the incident month is available as the vibes present in his Personal Year (PY) charts are strong and present. As Tracy could provide John's birthdate in her second email, it's easier for me to take a screenshot of John's chart (from my EON software) and included them here for case study.
John is facing the 'Double Effect Year' vibes in 2010. If the chart belongs to an adult, it could imply the person could likely experienced temperamental and emotional strains, and traits like frustrations, disillusioned, taking short cuts to quick success (scheming), depression, and suicidal-related moods. But for a young kid, suicidal tendencies are low unless there are external influences that could have caused 'negative impact' on his thoughts. When there are many potential negative vibes present in the 'Double Effect Year,' it's important to manage and control the emotions and anger to reduce the negative traits and tendencies from manifesting further.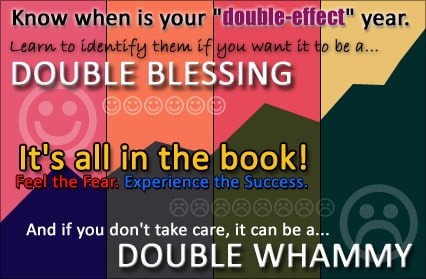 The multiple sets of numbers 9 and 4 in his PY2011 chart are a hint of extreme emotional feelings and competitive fear. In the Five Elements, strong Wood control Metal – this imply emotion vibes affecting the mental state of the mind resulting in unnecessary worries and fear. Strong Wood also weakens Water – exhausting the resources (stability, loss of directions, hastening fuzzy visions) that ending one's life could resolve all the problems John had in 2011. Strong Wood further energise Fire – this could create the temperamental mood swings and rebellious streaks. John could had started to show signs of emotional and temperamental mood swings around 2010 (or even around late 2009) and these could have been overlooked by his parents as signs of a rebellious child who refuses to adapt the new environment.
The 8-4-3 imply relationship strain – these could suggest a lonely child who prefer living in solitude because of the lack of quality family time.
Besides peer pressure from the class mates, parents do play an important role in bringing up the child. Quality time spending with the child, emotional and spiritual support is important too. The tendency signs on John's chart could suggest the father was educating his son on the importance of doing well and becoming a successful person. These put further pressure on John on the need for academic excellence. The mother could be focusing on family stability, recognition, pride, and financial well-being. The constant pressure on the need to study hard and do well academically could affect John's behaviours, thoughts, and actions, probably causing him to go into 'panic' mode.
John is a street-smart and resourceful boy. He could easily adapt to any environment if he wants to. John needs to put in more effort in his studies as the 'book smart' traits are weak. He could do better with some external help and influence from school mates and counsellors.
Now that John is back in Singapore, it's important his parents bring him to seek professional medical help. John's foolish action may not have been aggravated by his inability to adapt to the new environment and lifestyle. A critical factor could be the pressuring and stressing vibes coming from the parents – their lack of understanding on their son's inner traits and characteristics, and needs. Perhaps they thought John's hyperactive traits could be easy for him to adapt well in overseas. There is a possibility John's emotional vibes could influence a slight depression tendencies even if he did not stay overseas. The overseas experience could have manifested because of the increasing need to study harder (without the comfort zone of relying on friends and former schoolmates in Singapore), loneliness, and the lack of quality time from the parents.
What I've mentioned earlier are tendency signs present in John's birth and Personal Year charts. It may not imply John may inhibit the traits mentioned. It does not imply John's parents would display the traits that I've mentioned too. As said earlier, it is important that John's parent must spend more quality time to understand their son well, and learn to be more tolerant and patient with their son's sudden emotional and fiery outburst. Again, seeking professional medical help is important. Meantime, it's equally important to let John enjoy what he likes, including releasing his excess energies on extreme sports and other hyperactive activities. John's parents may want to introduce their son to more humanitarian, social and philanthropic activities to reduce the excess emotional vibes. John's parents must rid the emotional strains on their son if they want him to live happily and stay healthier.
I've introduced the concepts of understanding a person's life path by identifying the potential vibes arising from the Universal and Personal pillars. I've also added this feature into my EON (Android) software to help me quicken my analysis. Of course EON students (those who'd attended my EON WORKSHOP sessions) have also benefited from using the software since it's provided free to them. In John's case, the number 4 appears repeatedly in the Universal and Personal vibes on the Year pillar in 2011.
I look forward to share more interesting discoveries with you this coming Saturday especially those who're staying in Malaysia and could make it for the FREE Part 1 lesson. And while you're there, take the chance to install the EON software (only for compatible Android smartphones) and use them in your profiling. I know you'd love using the software – many EON students have used it as an essential tool to help them perform fast and easy character profiling. Get your friends to come along too – they deserve an equal chance to attend the free lesson to improve their lives too.
See you this Saturday in Kuala Lumpur!
Institute of Training & Development (ITD)
Level 3, Block D, Plaza Mont Kiara
2, Jalan Kiara, Mont Kiara,
50480 Kuala Lumpur, Malaysia. (Above McDonald)
Regards, Ron WZ Sun