What's in 7-7-5?
It has been a busy but productive week for me. But no matter how busy I am, it has always been my passion and commitment, to the best of my ability and time, to post at least one article a week. And as always, I hope you'll get some insights on today's article which was based on the search input done on this site: 775, 7-7=5, and "775 muddy waters."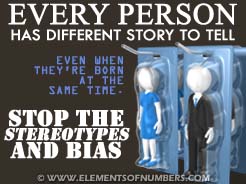 First, let's look at the 7-7-5 pattern. From a basic keyword interpretation, we could view that as [Support – Support – Stubborn]. Imagine this scenario, when you accept the support from others, and yet when you're unsure about it, others reinforced the support to you. And then what do you did– you became more stubborn, disbelieving others, and feeling others are not trusting enough as they could have hidden motives for supporting you. In the end, you created your own stumbling blocks with your narrowed and inflexible mindset. You became the dam trying to control the overflowing waters. You created unnecessary flooding everywhere, hurting others, invoking their emotions disrupting their feelings, and terminating possible communications around. You became your own "only man in the island" with full of distorted reality about your strengths and abilities. And you become easily swayed by wavering feelings. Eventually, you noted others were moving aside from you, and you became angry. Your beliefs, principles, and egoistic attitude are telling you it's others' fault and not yours. You raised your tempers, and you became emotional. And you're hoping by doing thus, others could pity and comfort you, and help you to move closer to your goals. And you waited, and waited, and no one came to help you as they're more concerned about the "tsunami" outburst in you.
Your feelings suddenly changed, like the sudden directional changes of the ocean tide. Then you changed, and decided it's time to stop the unfounded fears and disbelieving others, and you got to be more trusting. You told yourself the problem might be you, and not others. You know there is hope somewhere to stay connected with your supporters again, but unsure where to start. You then remembered and took out the 7-7-5 Card Number from the "Numbers in Positive Light" (NIPL) Oracle Deck, and read the affirmative message. It says, "Don't worry when no one loves or supports you. Inspire others and get motivated to be the 'best' YOU possible." Gradually, when others are inspired by what you do, and felt you've transformed positively, and could deliver what you promised. They began to feel more comfortable and confident in you again. They trust you can deliver your promises, and make things happen.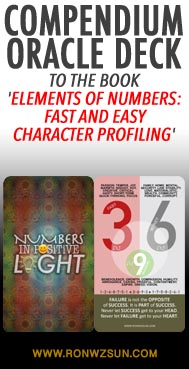 The number 5 (in 7-7-5) on the negative sides, is all about being stubborn, principled minded, creating obstacles and stumbling blocks, thinking you are better and experienced because you have "been there, done that" many times, and many others. Because of these constrained and self-centric thoughts, you became more pessimistic and fearful that others might bring away the pride and credits from you. And when others sincerely tried to hold you, you thought they must have reasons to help you. Eventually, you became lonely and set apart from others. And you might suffer from mental depression, anxiety, hypersensitive, emotional, and temperamental.
When you look at the 7-7-5 card from NIPL Oracle Deck, you reminded yourself that you must change, for the better. You then rid the negative habits, manifested and amplified the positive signs of the number 5. You became more flexible, daring to take risks to reach common goals, and was less stubborn. You considered every obstacle as having a silver lining inside which creates the "door of opportunities" where you can attain your goals, and promises. You recognised the need to work as a team since "no man is an island." You began to inspire others and worked with them cohesively. They cheered and support you, and eventually, everyone's comfortable.
That's basically what the 7-7-5 pattern is all about, putting aside other numbers inside the chart. Some of you could relate the little story I've made earlier and knew it's real, and you could identify some people with such traits and such patterns on their charts. For others who couldn't relate, try practicing your right-brain to look at numbers creatively and learn what I've always taught my FEN students – know the art of visualisation techniques. And when the 7-7-5 pattern is at M-N-O location, then there are even more tendency signs to explore around the personality of the person.
The "7-7=5" pattern has similar tendency signs as described before. However, because of the "=" equal sign, it means the chart was likely to be based on PON, LifeQuest and in some ways, to the UCMHP charts. It is important again, for me to highlight that every number in the charts and independent and interrelated. When you have the "7-7=5" pattern, it implies the number 5 is not directly connected to M or N location, and potentially irrelevant. It's like thinking or telling others your fingers are not linked to your palm. Of course, we know that assumption is illogical and untrue.
If the number 5 is the resultant number, then the pattern would be "7-7" and not 7-7-5. When you read the pattern as "7-7-5" then the resultant number would be number 1 (like loneliness) since 7+7+5=1. That's how you come to learn from the fresh and exciting perspective in my FEN (Five Elements Numerology) class. You'll get a clearer insight, through regular practices and coaching, to understand a person's behavioural traits and actions, in a better and positive way.
I love this one – "775 muddy water" as it is similar to what I have constantly applied in my analysis, be they used in my hundreds of articles posted here, or somewhat like what I've taught about the use of visualisation technique to profile a chart. Thus, in this example, 7-7-5 are like [Water – Water – Earth]. So, it now becomes clearer to you, and I hope so, that water becomes muddy when there is too much of it on the soil. And what are the likelihood a person may think, feel, or act when their minds are "muddy"?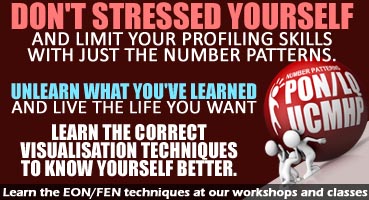 From an analogical standpoint, we could relate that to someone having dirty thoughts (like feeling sexual, having illicit or porn fantasies, watching X-rated video contents, watching or filming upskirt videos), vague or unclear ideas, or wild thinking, and so. No, not everyone with 7-7-5 patterns on their charts could be like that one day, as these are potential behavioural inclinations that happened only at extreme cases. Fortunately, most people don't exhibit such thoughts, unless when the influences are too much and uncontrollable, like the tsunamis.
There are, however, many other traits and behaviours that I could think of about the 7-7-5 patterns, and what I've described here are only a handful. You'll get to learn the techniques to explore more at the next FEN WORKSHOP classes.
Until then, happy free learning…
Regards, Ron WZ Sun