Mahathir and Anwar: Tension brewing?

There have been recent stories in the online media on the challenges and tensions between Mahathir and Anwar. We don't really know what's reported in the media is about the truth, simply hearsay, or spread by people with malicious intent, for whatever reasons.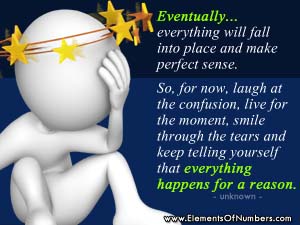 Putting this unfounded reporting aside, let's focus on the tendency signs based on the EON charts instead. These will or can provide us with some hints to find if there is a sign of tension brewing between them.
Do take note that what I'm about to share my findings, is not a true account of what was happening between Mahathir and Anwar. For all you know, I might be wrong. I can merely share my reflections based on the Elements of Numbers (EON) principles. Then, read today's article with an open mind, and I trust you'll enjoy reading it with a refreshing perspective.
Putting aside their unique individual characteristics, let's focus on their relationships instead, like when both are 'together' on some form of partnerships or joint projects. The ideal approach, in this type of person-to-person analysis, is to look at their Relationship / Compatibility Chart.
The Root number 1 depicts a relationship where only one person can be the leader. It's like the "I, me, and myself" egocentric mindset, with the "heads I win, tail you lose" approach. The 8-2-1-3-9-3 could be interpreted as [Responsibility – Teamwork – Lead – Fast – Completion – With Passion]. In many ways, this can be read as a good sign, one that institutionalised the principle of teamwork with one person leading the project, to achieve the success needed with their common passions. In short, a collaborative effort with understanding that at any one time, only one person can take charge. Many Malaysians could relate this relationship between Anwar and Mahathir during the last GE14 election, and when the latter was nominated as the Prime Minister.
There is a misinformed assumption with the other numerology systems like PON, Visiber, Life Quest (Science of Numbers), and UCMHP. You cannot precisely plot the Relationship / Compatibility (R/C) Chart, and presume the relationships of both persons are constant, and the same every year. What you've discovered or studied from external trainers, are only the basics at higher course fees. That was why I added the Compatibility Year Chart many years ago, due to my research findings, personal experience, and knowledge acquired on other Chinese Metaphysics systems since 2004.
Walking along the streets and chit chatting with the ice-cream man every day doesn't mean you can confidently assume you'll still get to chit-chat with him tomorrow.  Time and energies do change. Even the weatherman cannot accurately calculate the weather within an hour period. When time and energies change, they affected our mindsets, behaviours, moods, and actions. Even NASA cannot predict an asteroid would have crashed-landed on the Caribbean seas on Earth on 22 July 2019, even though they've been tracking it for long time. The leading factor is clear and present –  behind the monitoring screens, are humans with changing attitudes, moods, and priorities. Click this link to check on the asteroid issue.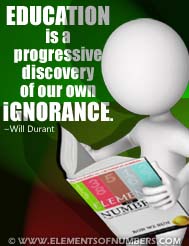 When a power-thirsty person is back into power, the reminiscing of "Command-and-Control" days are no longer a faded dream, but a true vision and opportunity to revive the "good old grandeur days." It's like being given the 'wildcard' now to get or do what he'd always wanted but couldn't do it previously. "Old habits die hard," as the popular phrase goes.
When a passionate, hasty, and ego-deprived person is afforded the opportunity to do what he'd hope for, he'd continue to chase after his ego-plans, with the thinking that "tomorrow will be better." He needs to focus on what he needs to do today – his responsibilities to his family, friends, and loyal supporters who voted for him.
Thus, from the R/C chart, we can identify signs of cordial relationship between Mahathir and Anwar. And when both agreed to be involved in a joint-project initiative, the understanding is one person will take charge and steer.
In recent months, there were stories on media sites about when Mahathir would relinquish his position to allow Anwar to replace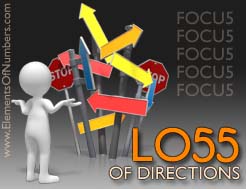 his Prime Minister role. And again, these are unfounded speculations and the tensions between both. The R/C chart is insufficient or inadequate to let anyone to look at periodic energies, every year. This shortcoming means the real need to rely on the Compatibility Year Chart (PY2019) for both Mahathir and Anwar. The chart shows the Root number 5, which we can quickly associate that with stubbornness, obstacles and stumbling blocks, loss of directions and focus, challenges, long-windedness, profound, caring and humanitarian, and others. The tendency signs present in the chart are indicating there could be tension brewing and temperature arising between them, and they don't get to see "eye-to-eye" on common political matters. The 8-6-5-2-4-6 pattern could be understood as [Stress – Responsibility – Obstacle – Teamwork – Plan/Action – Political Success].
Anwar's hasty behaviours had mellowed down, and what's on his mind nowadays, is anyone's guess. Perhaps, you can easily identify signs by plotting his PY2019 and PY2020 Charts.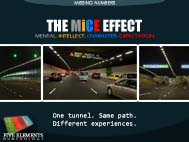 And along the topic of their Compatibility Year Chart (PY2020), there are tendency signs of heightened tensions – Mahathir is facing the Double-Effect vibes in his relationship with Anwar. One party has to yield way to allow the other to lead, or the double-effect vibes could hit hard on Mahathir. And as I've said many times in my last articles, when a person is facing a Double-Effect (DE) effect in that year, the weakest link would be on his health. And if he remains in his work as PM for the following few years until he decides to relinquish his position, another DE effect would be on his PY2022 chart – that's where he'll face another DE vibe against his R/C chart with Anwar.
With power comes greater responsibility and potential greed. And with greed comes negative cognitive mental issue. Let's hope both could come to an amicable solution, to deliver their election promises, for the sake of Malaysia's political and financial stability, and the benefit of the Malaysian people.
Regards, Ron WZ Sun