Maximising the Rhythmic Cycle energies

Every nine and eighteen years, there is a cyclic pattern that shows the behavioural tendencies in us. In my FEN (Five Elements Numerology) class, I highlighted the positive cycles of the late Whitney Houston, and shared with the class about the winning sine-wave cycles influencing her winning achievements. I also highlighted the upper and lower regions of the Rhythmic Cycle chart that could affect a person, or in Whitney's case, her conscious and subconscious actions and thoughts. I then explained the negative cyclic influence, and how she met Bobby Brown and subsequently died the day before she was supposed to get an award.
Another case-study example I shared in class is about Apple, the company that makes iPhone, MacBook, and iPad. I showed the Rhythmic Cycle Chart  of Apple, and highlighted its pattern-like actions of lawsuits. What's more significant was the cyclic flow of Apple's products. I then explained, because of the sine-wave cyclic patterns, and the past events that'd happened to Apple product launch, there might be a possibility of Apple announcing a revolutionary product in about two years time. I explained to students who attended the earlier EON Workshop two years before Apple announced the Apple Watch.
The Rhythmic Cycle pattern is an interesting discover I made, many years back. It needs more time and effort for anyone to find out past events, and then identify where similar events might happen in the future. It's just like plotting the Biorhythm Chart, identifying the physical, aesthetic, emotional, and many other behavioural aspects of a person.
I was, like everyone, been influenced by the Rhythmic Cycle energies too. Around the year 2000, about 18-years ago, I was actively developing arcade-style Windows-based games and distributing it as shareware. In 2004, I started to "officially" learn Chinese Metaphysics systems, like Feng Shui, Bazi, and Qi Men Dun Jia (QMDJ). I used QMDJ during the auspicious days to "activate" the energies, and my game titles were published and sold exclusively in Walmart outlets. It was the contentment and experience gained, and not the low royalty fee I got. I also got an email from former Atari founder, asking if I could develop my Windows-based games into MAC formats for his upcoming restaurants. I didn't follow up on his request, as I couldn't organise a team. Opportunity lost…
In any case, like I said, the 18-year Rhythmic Cycle waves are 'coming back' and influencing me again. While pursuing on my self-reflection project (ending soon this Nov), I grab the spare time I had to embark on my FengShui and Metaphysics software development skill sets, to revive the positive outcomes. Yes, I have finished the "core-engine" of plotting Bazi chart, including the 5th pillar that I'd introduced around 2004. I added the 5th pillar (as we called it the MINUTES pillar) into my BaZiCalc, HsiaCalc, and other software titles that I produced for Palm PDA devices. This 5th pillar was recently promoted in 2019 by one Bazi Master based in USA. He's 15-years too late to find the 5th pillar potentials, but nevertheless, it's better late than never. According to his analogy, the Year pillar is like the root of a plant; the Month pillar is like the sprout of a plant; the Day pillar is like the flower of a plant; the Hour pillar is the fruit of the plant; and the Minutes pillar is the seed of the plant which, in his own words, "contains information of retirement and late age."
Back to my cycles of influence, I've also successfully recreated my 6th pillar for Bazi. I lost the formula many years ago when the hard disk crashed and printed hardcopy misplaced when moving house. But as with any project or task that we personally perform, it's all stored somewhere in our brain. I'm glad with the positive response and favourable feedback on the 6th-pillar use, and will add that in future Bazi titles.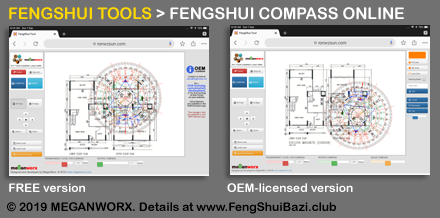 I recently soft-launched the "FengShui Tool" through an associate. The FengShui Tool is designed for FengShui Practitioners & Masters, and professionals, to automate the manual operation of plotting the floor plan and 24-mountain compass. Everything is via a Web App that can be used online. One FengShui Master has signed up for the OEM-licensed copy, which allows him to utilise the software tool for his business and his students. The OEM-licensed version shows his company's logo, etc. The free version – with limited features – is also useable for anyone keen. Plans are on the path for me to develop Flying Stars, Eight Mansions, BaZi, Chinese Almanac, and others. Oh, including enhancing my FEON+ software as WebApp that can be employed on today's devices, like mobile smartphones (like the iPhone and Samsung/HuaWei), tablets (installed with OS like iOS/iPadOS, Android, Windows), PCs (like Windows and MAC), and even Chromium laptops.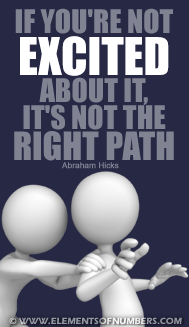 I'm energised with the beneficial influence of the Rhythmic Cycle energies getting me to work on repeating the success I had in early 2000. Learn to maximise the energies and optimise the favourable impact to empower you to get things done promptly, instead of procrastinating and hesitating about the unfounded fears and worrying doubts.
The Rhythmic Cycle is nothing secretive and there are nonspecial formulas. You can apply it any time when you're ready to expend some time plotting a chronology-like of major events that happened to you previously. For instance, if you're planning to change a job, or find your job status worrying, look back in history on what happened to you around nine or eighteen years ago.
I hope you've taken something useful in today's article. I apologise for not posting any article last week as I was busy focusing on my higher-priority projects.
Regards, Ron WZ Sun