Early-Bird registration link to EON PROFILING Workshop now available

Good news. The early-bird registration link is now accessible until 15/5/2022. Click here to register now.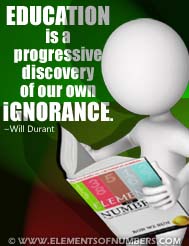 Due to the COVID-19 policy on the maximum number of persons per class, acceptance is on a first-come, first-served basis based on my email acknowledgment. The early-bird link will be removed on 16/5/22.
If there are more than 10 people who paid for the early-bird offer on/before 15/5/22, I will initiate a PayPal refund to those in the queue 11th and onwards.
You have read my articles. If you like the way I analyse and profile EON charts and explain the correlations from the additional charts from the FEON+ profiling tool, you can learn the skills to profile the way I did it.
I've included both FEON+ v1.x and my EON book "Elements of Numbers: Fast and Easy Character Profiling" (total worth S$72) as part of the training materials for the EON PROFILING Workshop. This means that the purpose of this revised course is to enable you to learn and understand how to profile appropriately. Through regular practice, you'll become a better YOU. Wherever possible, assist others in the process.
Register now. And be among the first 10 participants to learn from me about profiling techniques.
Regards, Ron WZ Sun