EON on Hello Kitty
Yesterday (1 November 2014) was Hello Kitty's 40th birthday. According to the Sanrio's website, Hello Kitty was "created 40 years ago to inspire happiness, friendship, and sharing across the world. Since her first appearance on a coin purse in 1974, she has become a global phenomenon and friend to millions. Happy 40th Anniversary, Hello Kitty!"
What has Hello Kitty got to do with the Elements of Numbers (EON)?
Well, let's say I'm looking at Hello Kitty from a product launch date perspective which is not much different from a person's birthdate. The only exception (unlike human beings) is that Hello Kitty's life purpose mainly depends on Sanrio to decide her life destiny and faith.  The same approach we use to check a company's Business Registration or Incorporation date on the current financial state. Yes, it's also possible to use EON (as a complementary method) to look at good dates for product launch. This is similar to using other date selection methods to find out auspicious dates for marriage, groundbreaking, laying foundation, changing jobs, and so on.
Let's take a look at Hello Kitty's birthdate. When I plotted her chart using the FEON+ software, the signs are all there suggesting a successful product, beginning with positive vibrant energies.
The two sets of 1-2-3 (1+2+3=6) on each parent's sector already depicts strong financial support from her parents (her creator Ms Yuko Shimizu, and Sanrio). The 3-3-6 [Fast-Fast-Money] manifested the instant success Hello Kitty when she came to this world. The 4-5-9 [Plan-Challenge/Opportunity-Success] in her formative and external influence sectors (S-T-U, V-W-X) shows the challenges her parents were willing to gamble on to introduce her to the world. And eventually, the visions of success (9-9-9 in locations O-P-Q, and the bottom layer in U,O,P,Q,X) is strongly enforced.
I've shared with my students in previous FEN (Five Elements Numerology) classes how we can analyse the 'bottom layer' patterns in a chart. With this extended EON techniques, it's also easy to identify trends and vibrations that may affect the person. In this case, it means that though Hello Kitty's has the successful mindset (with all 9s in the bottom layer), she has to constantly refreshed herself against competitions to strengthen her loyal supporters.
The 3-7-1 and 8-4-3 patterns is present in her PY2014 chart. The tendency sign suggest some disagreement and separation vibes. Hmm, what does this mean especially on a product? This means there is some mistrust or miscommunication Hello Kitty had with her supporters.  Many people assumed Hello Kitty is a cat for the past 39 years. But to everyone's surprise, Sanrio revealed this year that "Hello Kitty is not a cat, but a little English girl named Kitty White" according to this online Straits Times article.
Most people couldn't care less whether Hello Kitty is a cat or a little sweet girl. But it created disturbing impact on some loyal supporters. They aren't happy they're not told Hello Kitty is a girl and not a cat. Sure, there was a sign of mistrust (4-8-3), and the announcement that triggered everyone's temperaments (3-7-1).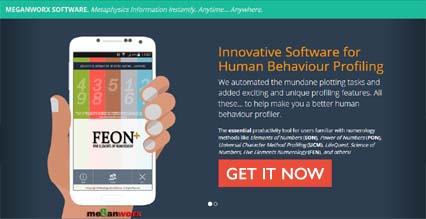 What if you know someone, in real-life, having the same birthdate as Hello Kitty?
The successful traits and mindsets could possibly be present, but the behaviours and actions could vary between people. Some lucky people born with 'silver spoon' are spoilt by their wealthy parents from young, and they became snobbish and a menace to society. Then there are those with good moral binding parents who inculcated strong family and moral values. Today, these successful people are still contributing to society with the same energies and strengths like they did to their careers. The number 9, besides the success traits, also depicts the humanitarian characteristics. So, instead of just focusing on competitive business and successes, these people are also 'paying back' to society. They can do so by embracing 'Corporate Society Responsbilities' (CSR) in their businesses, and personally involving in charitable or humanitarian aids.
Now that Hello Kitty has grown up, her parents Sanrio may want to consider expanding her popularity to promote and fund charitable, humanitarian, and educational projects.
Regards, Ron WZ Sun