EON on Stocks Profiling
Can we apply the Elements of Numbers (EON) method to profile Forex shares and stocks?
That was one of the few financial-related questions students asked me previously at the EON Workshop sessions and FEN (Five Elements Numerology) courses. I told them it might be possible as I have not done any related research yet. I then suggested the students to explore further especially those who're already into Forex trading for career, or as a hobby to create multiple streams of income. In retrospect, many investment experts rely on sets of perceived patterns to analyse trends of stock counters for their "buy, sell, or hold" forecasting. This means a possibility to apply the EON principles for stocks profiling.
In late August, I texted a friend and asked how was his progress using the EON method to his investment portfolio. "Not bad," Benjamin replied. "Based on your guidance and subtle hints, I noticed some patterns and was on the winning track so far."
"Great," I replied. "So when can we meet and share ideas?"
Our meeting was fruitful. Benjamin shared his observations and explained the steps he used to correlate the periodic patterns in the EON charts and stock charts. His method was simple and direct. It presented an indicative correlations, and for a start, is a good positive sign. I then explained my observations applying the EON principles while he tried to correlate the elemental influence with the stock charts. We agreed we need to refine the EON/Stocks profiling techniques further before we can gather reasonable confidence. We then discussed further on how to improve the accuracy level. I gave him some 'research homework' to do which he gladly took the challenge.
That meeting rekindled my interest in growing my investment portfolio. It's partly because I felt the need to take a short break from human behavioural profiling and work on other aspects. I bought shares many years ago with the counters recommended by Benjamin. Over the years the modest long-term investment has grown substantially with good dividends. I did nothing to grow my investment wealth then as I was being cautious and wasn't 'into' shares. During the stock market crash in 2009, half of my investment profits disappeared just like that. I felt disappointed but wasn't emotional hurt since only the profits are down. Emotional trading can influence a person's decision to buy or sell… usually at the wrong time. Anyhow, that meeting with Benjamin (and some metaphysics 'investor' friends) changed my views on applying metaphysics principles to shares and stocks trading.
So I started analysing the shares charts. No, I'm not looking at candlesticks and other charting patterns only an investment person would know. After all, I'm still a novice in understanding 'traditional' chart patterns and stocks forecasting. All I want is to analyse a stock counter from an EON perspective, and find out if there are familiar patterns with stock movements (High, Low, Closing price). There are many existing stock charting techniques and predictive forecast done by many investment experts. Everyone knows a specific charting technique is just as good as another. Many forecasting methods developed by experts are fundamentally correct technically. These are great tools and you should continue using them. My EON stocks profiling is NOT to replace these existing and time-tested techniques or create my method as an alternative. What I'm planning to do is to create a new layer of time-critical part to the existing methods. If you're already a stock investor (doesn't matter if you're a big-time or small-time, part-time or day trader), you'd know timing is critical. Every expert's forecasting sounds great and is accurate, but it doesn't work for you every time for every counter. That is why I noticed the possibility of adding extra layer of ingredient comprising of seasonal and elemental attributes to these time-critical forecasting.
My early stocks profiling observation are manual, by entering the data to an Microsoft Excel file. A little tedious for data entry and time-consuming. That's why I'll be developing a new 'EON Stocks' software to automate pulling in stock counter data (from Google or Yahoo Finance) with customised EON stock charts. This way, I can spend more time analysing than data retrieval. Nothing's been concrete yet, and my discoveries are still preliminary although I must admit, there are positive signs.
I noticed there are common-sense observations which also reinforced my EON techniques. When I applied the Five Elements principles, the seasonal influences, and the other EON-specific analytical methods, there are subtle positive patterns.

I showed Apple's Rhythmic Cycles at previous EON Workshops sessions. I told the class there could be a slight downhill in 2014 before moving up towards the critical line present around 2015. At the same time, I presented Apple's PY2015 EON chart and explained a possible breakaway. I then mentioned it could be a management shift (reorganisation, someone stepping down) or a new revolutionary product that breaks away from traditional product range. It could create a critical impact to the industry much like the critical line on a biorhythm chart.
On 9 September 2014, Apple introduces the 'Apple Watch' product that sets it apart from the iPhone and iPad products. Could this be the 'breakaway product' the tendency sign suggest? Sure, there are tendency signs I could correlate to the patterns in Apple's PY2014/PY2015 chart.
I noticed seasonal influence contributes somehow to a company's profit and their stock counters. Sales of winter clothes and fashion accessories are always on high demand in winter, enabling the cash registers ringing nonstop. The tendency signs suggest rising stock counters of these manufacturing and/or retail companies are strong. For investors, buying such stocks before winter starts and selling them after winter would be a great period to increase their income. Next, springtime means more pollen and more people with allergies may get sick. According to this WebMD online article, "once pollen reaches your nose and throat, it can trigger an allergic reaction if you are the sensitive type. And about 35 million Americans are sensitive to pollen, according to National Institutes of Health estimates." That means good sales and profits for relevant pharmaceutical companies and their rising stock counters. And for investors, this could be an opportune time to track your pharmaceutical stocks.
Just last week, according to this Channel NewsAsia online site, the Ministry of Trade and Industry's International Advisory Panel (IAP) on Energy said "Singapore has the potential to develop into a regional, and perhaps global, natural gas trading hub, given its reputation for stable regulatory framework as well as existing trading and financial infrastructure" Elsewhere, there are indications of swooning oil-price hitting energy firms' shares, according to this WSJ online article. Like any cyclic chart, what goes down must come up. It could be a worrying sign to many people. But to positive acute investors, it's time to increase their energy and natural gas stocks. According to Reuters online site, energy-related stocks is seen to be getting the biggest boost.
From EON perspective, there are tendency signs suggesting movement in natural energy vibes. Energy stocks like coal and natural gas might have strong movements between segmented periods in 2015. It can be a bull or bear investment, depending on your timing analysis and seasonal observations.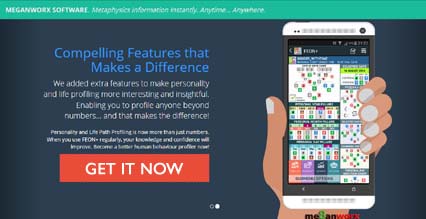 Let me share an observation here to help get you started. Here's how I look at the 2015 pattern, i.e., 2-1-5=8 [2 (movement, liquid), 1 (minerals/metal), 5 (earth, natural) = 8 (fire, burning, gas). These are just part of the visualisation techniques I've shared with my students and are based on the tendency signs present in the year's chart and energies. As the influencing energies vary between companies and stock counters, stay alert always as you need to know where bulls and bears are heading. Don't speculate and invest unnecessary. A little richness helps but stay prudent. I'm not an investment expert so what subtle hints I've mentioned earlier is just speculative. But if you buy the shares and make a profit, remember to donate some winnings to charity.
My stock profiling research might take a while before fruition. As human profiling is still my primary focus, stocks profiling is just like one chapter in the book. One thing's for sure – it is a good start to grow my invested income. And when the timing is right, I'll share the 'wealth creation' techniques with you.
Meanwhile, if you have any investment techniques that you think could help me in this 'EON stocks profiling' project, just email me at SunTzu2796@gmail.com.
Have an enjoyable weekend ahead…
Regards, Ron WZ Sun