2014: Reviewing the Year Vibes
Today is the 30th December, the second last day of the year 2014.
Many events had happened this year – the good ones, the bad ones, and the unfortunate and sad ones. Some of you might have enjoyed 'double blessing' moments this year, while others had experienced 'double whammies' this year. Regardless of the outcome, be they good or bad ones, you got to stay focus and remain calm. Take charge of your life and be an influential and inspiring role model person to your loved ones and others.
Let's pause for a minute and pray for families and friends of the passengers onboard the missing AirAsia Flight QZ8501 which disappeared off radar mid-flight to Singapore on Sunday, 28 December 2014.
I've posted the "Numerological Predictive Observations 2014" article on 1st January 2014. As we're now counting down to the New Year 2015, let's review some of the forecast I've made. You can check out the rest of my forecast article by clicking on this link.
I noticed tendency signs suggesting more sea travels in the patterns on the Year 2014 (2=Moving, 1=Metal/Ships, 4=Growth, 7=Sea/Travel). I had expected the increase to be contributed by more people holidaying and having pleasures travelling on Cruise Liners and boat rides. I wasn't expecting it to include more search and rescue activities by the sea because of these unfortunate air accidents. My sincere apologies (if I'd offended anyone directly or indirectly) as it wasn't my intent when identifying increasing sea travels in 2014.
Increasing awareness on obesity and diabetic tendencies. Globally, there are also reports of increased statistics on people suffering from diabetes or have higher-than-usual blood sugar levels. According to this online article, 29.1 million people or 9.3% of U.S. population have diabetes. Elsewhere in the rest of the world, there are increasing number of people having diabetes or diabetic-like symptoms. This year (2014) there are strong tendency signs suggesting diabetic-like influences which was why I'd highlighted in my forecast article. Some of you could have experienced higher blood sugar level with diabetic-like symptoms this year. That's partly because of the tendency signs present this year. If you're among those with higher blood sugar level than normal, do consider changing your food intake – like taking more soupy food instead of fried, oily, and high-carbs food. It's not too late to transform to a healthier and fitter person in 2015 if you start making a paradigm shift now. Yes, today and not tomorrow. Change your eating lifestyle and manage your food servings is easy once you embrace the affirmations that you can lower the blood sugar levels. For all you know, with better diet comes a slimmer body. Obesity awareness is also a hot topic this year. Decision at EU's court of justice in Luxembourg establishes that 'Obesity can be a disability" as reported in 'The Guardian' online article.
Freak floods, torrential rains, and heavy snows. Sure, in some countries it's just a normal seasonal affair, but many of you'd noticed this time around (especially this year), the weather is turning furiously crazier than ever. The tendency signs suggesting stronger-than-usual weather conditions are present in the 2014 vibes.
Increasing gossips, scandals and leaks, corruptions, and so on. Yes, the signs are present in the 2014 vibes. You'd have read or heard about high-profile politicians involved in corruptions and money-laundering transactions. Check this link for the timeline of 2014's biggest cyber-attacks.
Medical breakthrough and/or increase in diseases or deteriorating health conditions affecting the immune, mental and respiratory organs. Scientist and medical professionals are speeding up research on the Ebola virus and other immune-like outbreaks. Let's just hope there will be a medical breakthrough during the first quarter 2015.
What about the recent K?lauea and Holuhraun volcano eruptions and hot lava spewing? Well, that's the beginning and strong signal of the elements present in 2015. Check out my Numerological Predictive Observations 2015 article scheduled for posting this Thursday on 1st January 2015 for more details.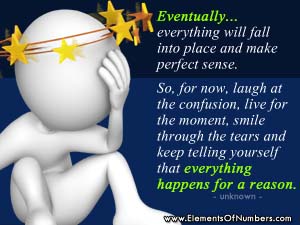 My observations are based on the elements and numbers present in the yearly chart. Continue to remain vigilant and focused as the Year 2014 energies are still present in the earlier months of 2015.
You can check out my book "Elements of Numbers: Fast and Easy Character Profiling" and read up the fundamentals. Meanwhile, if you're staying in Singapore, you can buy my book at major local bookstores like Kinokuniya, Times, and selected Popular outlets. You can also purchase the book direct from me if you're staying in nearby countries. Check this link for more details.
And for those who wants to learn the extended Elements of Numbers (EON) methods, you can attend my FEN (Five Elements Numerology) classes in Singapore (resuming in 2015) for even more exciting discoveries and knowledge gains.
I'll be posting my 2015 forecast article on 1st January 2015. Check them out too.
May the New Year Brings You Even Happier Times Ahead…
Regards, Ron WZ Sun