On "NSQ Profiling"
I noticed some of you have searched for "NSQ" after I've briefly mentioned the "NSQ PROFILING" in my articles posted some time back. Those who'd searched wanted to gather more information on this 'new' method. I've also mentioned "NSQ Profiling" at my recent "Numerology 2015" and FEN course preview talk on 6th February 2015. I sensed excitement from the facial look of some attendees.
On a side note, it's important to learn about body language and physiognomy (face reading) when profiling someone in person.
I attended a preview talk about the NINE-SQUARE CHART (NSC) method in 2007. The NSC method complements the Power of Numbers (PON) method. I remembered reading up the NSC method from the 'old' books that I've bought at my favourite second-hand bookstores previously. I was not ready to attend the NSC course (over S$700) then as I was still new to the PON method. I wanted to practise doing more case studies profiling using the PON method first. Once my confidence level improves, I'd considering signing up for the NSC course. In retrospect, I did not sign up for the course not because I was not ready but rather I wanted to pick up more knowledge beyond personality profiling. After completing the PON Mastery level course, I felt I'd lacked the ability to profile a person beyond numbers and personality profiling. I felt similar when pondering whether to sign up for the NSC course.
I introduced the Elements of Numbers (EON) method in 2010 after researching to work beyond the PON method. I began to self-published my book "Elements of Numbers: Fast and Easy Character Profiling" to introduce my EON principles. You can still buy my book at local major bookstores in Singapore like Kinokuniya, Times, and selected Popular outlets.  You can apply the multilayer extended EON techniques to profile a person's personality traits, characteristics, and identify their life path tendency signs.
While finishing the final draft of my book, I developed the EON software for my own profiling use. I added the Nine-Square Chart feature with handy text information to help me correlate NSC principles with EON. I discovered I could also apply the NSC principles to look beyond a person's personalities. I noted I could extend the NSC techniques beyond those written in the books and online sites. I decided to call my method as "NSQ Profiling" (Nine Squares Profiling) to distinguish my extended NSC method from the common ones most people knows. It's similar to my approach in distinguishing Elements of Numbers (EON) from the PON method.
I received emails from users asking for more information on "NSQ Profiling." I also noticed users are searching on my site for the "NSQ" word.  I've shared some NSQ Profiling techniques with Wang (my business associate) including how to identify the tendency signs and interpret them. He wanted to learn and apply the "NSQ Profiling" method after realising it could strengthen his profiling observations and analysis. Wang then suggested I should conduct the "NSQ Profiling" course and share my knowledge with others.
I've began creating the training presentation slides for my "NSQ Profiling" course. Like many of you with 'perfectionist traits' in your EON chart, I worked on my creative passions to create presentation slides so I can pass on my knowledge to others visually. I wanted students to build the knowledge through 'visualisation techniques' rather than remembering textual information "by heart" that you forget when you don't apply the knowledge constantly.
By the way, we have changed the schedules for our FEN courses. Some users asked if we can have a 2-Saturday sessions instead of a 1-weekend (Sat/Sun) lessons. We recognises some users wanted to have a free Sunday for family time, or working on Sundays. We listened and changed the FEN course schedules, after getting the acceptance and kind understanding from those users who'd already registered and paid for the two FEN courses.
We have rescheduled the FEN Level 1 (Basic) to 21 and 28 March 2015 (both Saturdays). We've also rescheduled the FEN Level 2 (Advanced) course to 9 and 16 May 2015 (two Saturdays).  Register now and learn the extended EON methods at the FEN courses. The normal early bird offer still applies until the end of February 2015.
I'm planning to conduct the "NSQ PROFILING" course probably in April. The NSQ Level 1 (Basic) is a short 1-weekday evening session, probably on Friday (7pm – 9:30pm). This module will focus on the fundamentals and application methods of the common nine-square chart. It's somehow similar to those who'd previously attended the S$700 course taught by other trainers but from a different terminologies and perspectives. That's the reason I encourage you to complete this NSQ Level 1 module before attending the NSQ Level 2 module. No, it'd not be another similar over-S$700 course. As I believes in "value investment" on knowledge building, I'll also be setting the course fee for NSQ Level 1 (Basic) at a reasonable rate.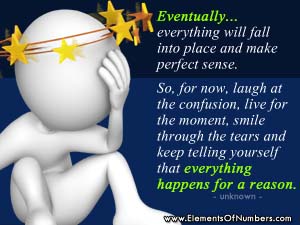 The NSQ Level 2 (Advanced) is where I will share the 'main essence' of the NSQ Profiling method. This is a 1-weekend (Saturday, 9:30am – 5:30pm) session. I'll teach you the extended NSQ methods that I've discovered while continuing my EON/NSQ research. I'll show how easy and fast you can identify the tendency signs in a person's life path. Yes, you read it right – you can do LIFE PATH profiling from the nine-square chart. I'll share how you can correlate the NSQ tendency signs with the basic EON method to strengthen your profiling skills. The NSQ PROFILING course is suitable for anyone who've attended my FEN courses, as well as external courses like PON, UCM, LifeQuest conducted by other trainers.
We've not confirmed the schedule dates, course outlines/syllabus, and course fees. One thing's for sure – it'd NOT be similar to another over-S$700 basic course conducted by other organisations previously.
Let me know if you're keen to attend the NSQ Profiling course, or want us to email you once we have confirmed the NSQ course details. Send an email to Wang at Wang@EON-Inspire.com to register your interest now.
Regards, Ron WZ Sun