Suitability of Life Code numbers
I mentioned the purpose of the LIFECODE from my perspective in my earlier article "Energising the PON Life Code numbers." Like any healthy food you take, excessive consumption is bad – you get diarrhoea, stomach ache, constipation, and so on. You experience the 'enjoy-first-suffer-later" symptom.
Similarly, the LIFECODE looks good but its sustainability remains a question. No one wants to feels good and experience a winning streak almost immediately BUT afterwards suffer a downfall with tight financial strains. The need for moderate use, understanding its positive and negative effects is important. You could then energise the lifecode vibes on a timely and suitable manner.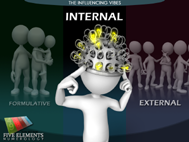 We need to look at the person's chart as different people with different birthdates can have the same lifecode numbers. The usefulness of personalised LIFECODE numbers on a person depends on many contributing factors. These include internal (checking the EON charts) and external (family upbringing, shared values, social influence, self-beliefs, environment, behaviours, and habits) influences that might affect the personal in varying ways.
Wyson bought 3 sets of PON LifeCode plaques for his family knowing the positive vibes it could influence on his family. Wyson attended my talk on 6th Feb 2015 (Friday) and felt concerned after listening to my views on the lifecode.
Let's look at Wyson's chart. Notice the strong presence of the number 6 (Metal). In addition, the number 9 (Wood) is influencing the energies in numbers 3 and 8 (Fire element). The tendency signs suggest the Fire (and Wood) is constantly 'in conflict' with the Metal element. This implies Wyson might have experienced frequent mental worries, emotional and temperamental outburst, ulcers, frequent thirst or dehydration, cardiovascular- and respiratory-like problems (breathlessness, immune), frequent dryness or itchiness on the skin, and so on. Besides, the cancerous tendencies and mental-related symptoms are strong which imply he could be in the 'high-risk group' if he continues to exert negative energies outwardly. The least we want to do is to increase the excessively strong Fire-and-Metal elements.
It's important for Wyson to learn to relax, stay calm, and not to worry too much, unnecessary. He needs to take action instead of pondering over matters beyond his control. Wyson's Career element vibes suggest frequent involvement in 'fire-fighting' and 'office-politics' at work (if he's still in employment). He needs to build up his foundation and knowledge to equip, educate, and prepare for higher responsibilities and roles. Wyson must cut down on alcohol and smoking (if he's into these habits) as it may affect his respiratory health. Yes, he must also reduce his blood sugar level to prevent any diabetic-like tendencies from showing up.
Last year might be an eventful and resourceful year for Wyson. There might be more positive experiences including the pursuit for knowledge building and fundamental learning. However, there are tendency signs of 'unnecessary spending', monetary loss, and his finances could be 'affected' somehow. There are signs suggesting probable legal implications at extreme cases and these usually happen when the person is careless with their financial management. This year, Wyson MUST control his tempers and emotions as there are strong multiple 8s (Fire) present in his PY2015 chart. He needs to be tactful when working with others, partners, or business ventures, and realign his priorities, plans, and actions to reduce undue stress and crazy-busy moments on his health.
Wyson is like the 'tempest in a teapot' where the steams and vapours coming out furiously could hurt his loved ones and him. The steaming effect can create a distraction and 'distorted visions.' He needs to stay focus and not be swayed by unnecessary worries and irritations from others.
With all these 'high temperature level rising' tendencies, could he use the LIFECODE to act as a harmonising influencer?
I'd suggest not, especially this year. His Lifecode number is 9336 which again doubled-up the excessively strong vibes in his birth chart. It's like manifesting the double-effect vibes mentioned in my book "Elements of Numbers: Fast and Easy Character Profiling" and the many articles posted here. Sure, he might experience "Double Blessing" in some ways, but the "Double Whammy" have stronger influence on him. It'd be favourable for Wyson to take charge of his life (and consider his loved ones too) by changing his lifestyle, adapt self-beliefs, and redirect his energies towards non-material pursuits. Focusing on humanitarian, volunteering and charitable work could help dilute the negative energies.
When I looked at Wyson's ANNUAL CODE tendency signs, there might be impending stressing moments for him. For example, I mentioned in the earlier article that "there are signs of career challenges (and possible competitions) at work…" More often than not, Wyson might be experiencing a 'double effect' year in 2015. I'll be sharing with Wyson many more extended EON techniques at the FEN classes soon. I hope he can build up the knowledge and take charge to improve his holistic health.
Wyson has provided his wife and son's birthdates in his email. I'd rather prefer Wyson to do his homework by trying to analyse if their lifecodes are suitable. And since Wyson has signed up for my coming FEN courses, he knows he'd be in a better position (mental and knowledge) to decide how he wants to continue using the lifecode plaques.
Have you bought the PON Lifecode plaques (or other symbolic PON accessories) previously? Are you sensing the positive streaks have reduced somehow over time? Or are you always feeling sensitive and insecure?
If your answer is yes, it's time you take action to improve your life now to create a better tomorrow. Don't leave your destiny in the fate of the lifecode vibes. Start looking beyond the fundamental and purpose of the lifecode numbers.
Join Wyson and others who'd signed up for the FEN courses, and I will show you how to identify the tendency signs beyond numbers.
Regards, Ron WZ Sun