Signs of Financial Gain$
"Any signs of financial gains this year?" asked Jason.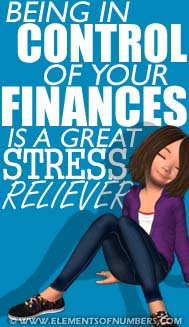 That's an easy question, and I could quickly provide a sensible and practical reply too. So, here's my suggestions… As long as you have a job, you can have financial gains even after deducting the personal and home expenses. As long as you don't spend money unnecessary and save them, you can have financial gains. As long as you put the money in the bank and get a percentage interest (putting aside the current low bank interest rate), you still can have financial gains. As long as you invest your hard-earned money on some government bonds or trust funds, you'll get financial gains. As long…
I remembered reading one of my first financial improvement books in the mid-90s. I wanted to find ways to grow my financial wealth. I've no regrets reading the book, "Multiple Streams of Income: How to Generate a Lifetime of Unlimited Wealth!" by Robert G. Allen. 
I followed some of Allen's suggestions, including not putting "all eggs in one basket" and having multiple bank accounts for different expenses (daily, mid-termed, and long-termed). I'm glad my financial state has improved over the years. I admitted my 'conscious adherence' and consistent actions to follow Allen's suggestions help create better lifestyle for me and my family.
I believe Jason is looking beyond the basic needs and more into improving his lifestyle financial expenses, just like what I was pursuing in the mid-90s. So, let's tackle his question now… 
There are tendency signs suggesting unnecessary worries, OCD (Obsessive-Compulsive Disorder) habits, and spendthrift nature. Jason has to control his financial spending and stay prudent. At times, a little thriftiness helps to control the spending that benefit others more than him.
The "Double Effect Year" energies was present in Jason's PY2014 chart. His financial strains, stumbling blocks, or any unplanned negative results including his worrisome nature, if it happened, might be manifested strongly. On the positive note, it also imply the positive vibes influencing him are doubled. 
One key focus present this year (2015) is on financial matters. There are ample opportunities (and challenging ones too) where Jason can look for more financial gains, especially beyond Singapore or the Internet. He needs to plan and carry out his actions diligently. Jason might even profit from stocks investment, if he's currently following it. Of course, as with any financial investment, Jason has to be mindful to be prudent in his investment portfolios, and not let greed overrules his investing fundamentals and foresights.
On the other hand, his career vibes are 'energising' this year too and that could imply possible career change. This include promotions, job reassignment, transfer, or stepping into a new career. As long as Jason could strengthened his resources, work responsibly, and build up his job knowledge, there is enough opportunities for him to ride smoothly with the 'career tide' when it comes along.
Yes, there are positive tendency signs in his PY2015 and PY2016 charts suggesting better financial gains and career prospects. With the multiple 6s in his PY2016 chart, it means Jason has to control potential greed from distracting him mentally. That said, he needs to work harder on his communication skills and tactfulness with others. There are also signs suggesting jealous people taking advantage or manipulating him. Jason must remain alert and attentive on what he's doing, and not be swayed by sensual thoughts, wavering feelings, and greed. If done positively, that could help him focus on achieving his goals in a positive and happier way.  
Exercising, and cutting down on carbohydrate and sugary food (like rice, potatoes, alcohol, sweet cakes, and soda drinks) and smoking (if he's currently a smoker) would be great for Jason to maintain better and healthier wellness.
As long as Jason can change his limiting beliefs, and consistently work on managing and improving his finances, he'd be on his way to build the foundation for a better tomorrow.
Regards, Ron WZ Sun