1st NSQ Profiling workshop on 24 July 2015
NSQ PROFILING? It's normal if you're uncertain what this profiling method is all about. You might be unaware how you can apply the NSQ (Nine-SQuare) method to complement your current profiling knowledge.
The NSQ PROFILING is an extended method I've developed. I adopted the approach I did in 2009 when I discovered I could expand the basic PON method to a higher profiling level. That's mainly because of my knowledge in other Chinese metaphysics and the development tactics I've picked up over the years in developing metaphysics software. That's the Elements of Numbers (EON) method many of you know today. Over the past few years, EON principles have since evolve to be a unique human behavioural and profiling system. Many of you now knows you can profile a person from practicable EON principles and to use corrective actions based on the Five Elements principles.
I expanded the NSQ PROFILING principles from the basic nine-square chart (NSC) method that's common in the West. Anyone can learn the NSC method for personality profiling. I was researching to expand the EON method and discovered I could also improve the NSC profiling method. I realised I could apply beyond its fundamental personality applications. I'm glad I have 'planted the seed' then and it has since blossomed to bear fruits.
I was ready to introduce NSQ about 2 years ago. I hesitated as I noted other trainers are charging over S$700-$1.5K around year 2007-2010 period for the course fee. What students learned during the few days sessions are just the basic application theories. I felt, for a simple-to-learn method, charging a reasonable course fee should do. And as time is of essence to everyone, there's no real need to drag the lessons to a few days training, without sacrificing the quality and substance of the lessons. The NSQ PROFILING course is a one-evening workshop session.
How can I squeezed a few days training to one-evening session? I'm aware some people in Singapore thought expensive course is always better (and superior) than a cheaper one. I doesn't matter much to me since I'm teaching from passionate view. In a way, I'm paying forward my humanity dues.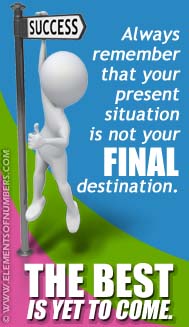 Am I sure I can squeeze the lesson into one session?  I'll probable tweaked the lessons in future classes, including revising the course fees. But for now, rest assure you'll get to learn more from me than offered elsewhere previously. The best is yet to come. I know as I could rely on what I do best – training students via visual techniques, and with compelling slides that enable student to understand and remember the theories quickly. In addition, the training notes must include information students can refer, if needed.  What's more… you get the usual 'after-class' continuing lessons from me through email support and the helpful articles posted here.
I'm ready to go. We have a few seats left. We prefer conducting a smaller class where I can value-add the personalised teachings. That's where everyone gets the chance for interactive learning experience.
I have posted articles with some portions including NSQ profiling observations. Check them out whenever possible as it is a simple method that could complement your current profiling knowledge.
My first NSQ PROFILING course is confirmed for 24 July 2015 (this coming Friday). Check out this link for NSQ course details. And since it's my first class on this new technique, I'm offering the course with introductory discount. I'll teach you the techniques and explain how easy and fast you can profile a person's personality, understand their character strength, identify their behavioural impulse signs, and using remedies to harmonise a person's NSQ chart. You will benefit even more if you'd studied PON, UCMHP, LifeQuest or attended my EON/FEN modules.
Check with Wang now at (email: Wang@EON-Inspire.com or mobile at: 9275-9177 to register for the NSQ PROFILING course now.
Regards, Ron WZ Sun