Choosing good dates with EON
There are many ways to select dates that are favourable and beneficial to us. Relying on one method alone could provide a general indication which helps one determine the possible good dates. However, that isn't enough as it could only provide a general, single-layer information. For example, many people rely on the Western, Indian, or Chinese Almanacs to check on the energies of the day. The good dates, auspicious to-do and to-avoid tasks are listed. It's handy and informative, as it's based on the seasonal influence and Elemental energies at the time of the day. Since it doesn't include a person's birth details, the suggested information could only provide general guidelines. Professionals would refer to these almanacs for basic, first-layer information.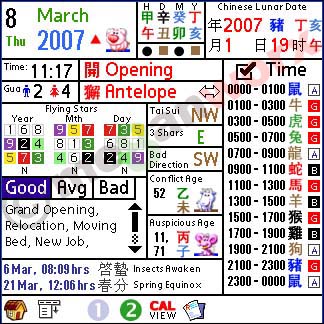 I developed the Chinese Almanac software for Palm PDA devices about ten years ago. Many Chinese Metaphysics enthusiasts and professionals (including well-known FengShui Masters and Grandmasters) used my software for date selection and other purposes. It was useful as I'd added multiple-layers of computations, and isolated the possible good dates. For example, an auspicious day indicated in the Chinese almanac book, might be unfavourable as the energies present on the day or time could conflict with some other equally important influences, like the Year, Month, or Day "breakers." Users need not have to include this essential information manually since it's automated. They could, if they need to, include extra information from other systems they're familiar with, to decide the suitable dates. Today, I'm still receiving emails asking if I've developed an Android or iOS version.
Michelle emailed me recently, and wrote, "A friend of mine Kristine is opening a store selling cheese and wine soon. Is it possible using EON method to know the "good days" to open the store?"
I replied to her, "Yes. It is possible to us EON to check favourable days. The basic one is to check on numbers 6, 7, and 9, which means profits, customers, and success for business ventures. The extended way is to use the Five Elements principles to harness the elemental energies by identifying the wealth, resources, and career sectors. Next, I would use the Qi Tapping method to maximise the excellent energies around. Of course, the landform and fengshui of the place must be good too. And lastly, the energies present in your friend (birth chart) and the Day chart of the opening."
That's a lot of information, and it isn't all. However, that should provide some hints or indications you can go about when using the Elements of Numbers (EON) method to determine the possible ideal dates suitable to a person.
Let me share with you the basic method that you can try out on your own. The first layer of isolation is to check on a person's chart and see if the luck numbers (6, 7, and/or 9) are present in a particular year, month, or day. If you have FEON+ installed, you can also check the Combined Day chart. The second layer is to plot the Directional Chart to identify if the luck numbers are present. And when such favourable lucky numbers are present, you can choose the appropriate direction to move. You can check my book, "Elements of Numbers: Fast and Easy Character Profiling" for more details on using the Directional chart. The book is available at major Singapore bookstores like Kinokuniya and Times. Check this link for alternative online purchase.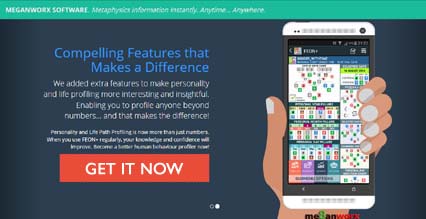 Although knowing the basic "date selection" method is useful and handy, its effectiveness depends on the individual. A lucky person who manifested beneficial vibes on his own, knowingly or unknowingly, could easily harness the Elemental energies on that auspicious day. However, a person who doesn't know how to manifest the beneficial energies, would have to work harder to attract the positive vibes and enjoy the good energies abound.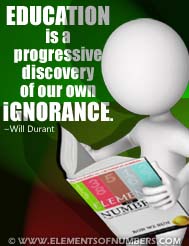 The luck numbers (6, 7, and 9) are just universal numbers that apply to every person. However, that isn't enough to help those "not so knowledgeable" people who needed extra help, in every way possible, to enjoy the favorable energies as well. Applying the concepts of using the numbers 6, 7, or 9 is akin to checking out the Horoscope of the Day or the Chinese Almanac to determine if it's an excellent day to perform auspicious tasks. Remember, an extraordinary beneficial day, according to the Almanac or traditional calendar systems, might not be a good day for you. Similarly, an inauspicious day according to the same Almanac, might otherwise be favourable to you somehow. Sure, you might not receive the "full capacity" of the lucky energies, but you could still harness most of these good energies nevertheless.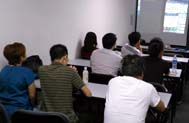 Selecting a good date is easy part since anyone can just buy a copy of the traditional hard copy almanac and refer to it. As said earlier, you do not want a generic date that is assumed to be auspicious to everyone. You want a date that is more suited to you, such that you are able to isolate the most favourable dates and determine which day would best be suited to you. That means including the person's birth date, and other relevant data, including their birth time, to lay all the information cards on the table. You can then proceed with the isolation steps to determine the specific elements or numbers related to a person's life aspects, i.e., luck, wealth, and career or business. These extra 'life aspects' details might not be the same or identical to the numbers 6, 7, or 9 that you might have thought all the while. What this means is any number, or any of the five elements, can also be associated to a person's lucky numbers. This means you can identify them quickly, and easily too, once you understand the fundamentals of the Elements of Numbers (EON) method. That, I can guide you along and impart the know-how in my FEN classes as these are extended applications best shared and explained in person.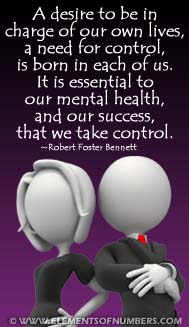 Besides selecting good dates, and doing the isolation test of finding which day is suitable to you, there is another important factor worth considering – your physical health, holistic well being, and mental states. You do face problems every day. You wonder why your wealth and health this year has not been the same as last year, or the preceding years. You continue to worry about them even though you have been keeping fit and healthy, and had ample savings in your various bank accounts. But yet you still felt it's not the same as before, and something is missing, but you couldn't figure out what it is. From the time you started reading this article to this sentence now, many minutes have passed. Your brain is accepting new information, and so is the Qi energy moving inside your inner self. As the universe changes and time passes by, the transitioning energies (Qi, Chi) abound are also influencing us. This means it is equally important to check your health state and other life aspects even for date selection activities. There is no point in telling you a future date is good to harness the Qi when you do nothing about it, and expect the Qi energy to come to you instead. Or, you could not do anything and just "watch" the good energies passed by. It's like you suddenly became too sick to move, and feeling painful or nauseous.
You have to be strong and ready when the luck comes around, so that you can confidently "welcome" the positive energies and influence the outcome. As the popular phrase goes, "time and tide waits for no man, " which means before you select a good auspicious date, it is more important to change your attitude, perspective, and behaviours first. Such transformation change could enable the good feelings of "every day is a good day" instead, because you are capable of harnessing the positive energies on any day.
Regards, Ron WZ Sun