Fiery vibes between Vin Diesel and Dwayne Johnson
When two Fire persons meet together, you can be sure there's abundance of fiery sparks and hot "fast and furious" fusion around. While one is a critically-focused person (number 3), the other is more of a responsible and "die-die-must-do" person (number 8). And just like a small little matchstick could trigger a forest fire, the burning, at times, could blow out of proportion when nothing's been done to control them from spreading.
For the two "fiery and passionate" persons with different burning opinions, having frequent disagreement and occasional feud between them is normal. It's like "you shouted, and I shouted back" due to our quick-temper nature. However, both of us know we have the same intention – to do the best we can, and to make another box-office movie. It's just that we disagreed with each other's views on how things could have been done better. Eventually, when we calmed down and controlled our emotions, we could energise our passions and Creative thoughts, and think of more innovative ideas. We could then discuss and agreed happily how certain tasks could be done to create action-packed, entertaining experience for all.
In a recent Yahoo online article, it was quoted "Vin Diesel is playing down his feud with Fast & Furious castmate Dwayne 'The Rock' Johnson, insisting the two Hollywood stars are actually really close."
Are they honestly close, and there's seriously no relationship strain between them? Well, it's curiosity time for me to do another case study analysis showcasing how I applied the Elements of Numbers (EON) profiling method to find out their relationship vibes.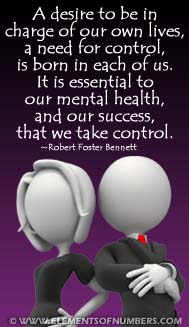 Let's begin by briefly identifying Vin Diesel's traits. We could associate his Birth Root number 3 to traits like critical, passion, endearing, focus, short-termed, instant, fast action, sharp, frank, and blunt. Besides the stubbornness and perfectionist nature, there are signs he might often make careless mistakes either by not reading the fine prints in contractual agreements, or haphazardly overspend to perfect his artistic creations.
Dwayne Johnson has the tendency signs suggesting almost similar traits to Vin's, including some others like warm, responsible, self-sacrifice, looking at the bigger picture, dedication, and committal.
When Vin and Dwayne are together, it created the 5-6-2 fusion. In terms of relationship, this could imply some form of [Stubborn – Mentality – Feelings] effect, which means both could have their own sets of ideas and how certain stunts could be achieved better, but because they are visualising them from their own perceived mindsets, there's frequent debate among themselves over what's best. And because of their fiery, quick temper nature, outsiders could have assumed there's heated arguments and feud between them. Vin's hot but short-tempered nature could create more vocal and hurting words, while Dwayne's physical action could create an impression of a rebellious rebuttal. They're like two nagging people coming together; one uses the mouth more often, and the other would rebuke by flexing his muscles to indicate his physical strength.
The Hidden 4 in their Relationship / Compatibility (R/C) Chart is suggesting both have their own sets of plans, as described earlier, on how they think certain scripts or scenes should be carried out. The 5-6-2-8-7-6 pattern in their R/C chart also suggested that while both have different ideas and opinions, they could eventually come to an amicable solution by discussing (5-6-2) on how they could deliver their parts for the sake of their supporters and possibly, to create another box-office movie (8-7-6).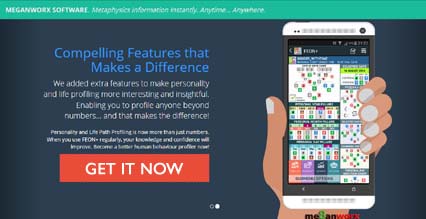 One unique feature available in the FEON+ software that I'm happy to include, is the Compatibility Year Chart. It shows the influencing energies between two people, or up to four people, during the selected year. The multiple 5-5-5 is appearing on their PY2016 chart, which depicted the strong, stubborn and defensive "folded-arms" behaviours between them, with the often "why should I give way to him?" attitudes. These implied they might have frequent disputes and disagreements in 2016. However, as the number 5 can inhibit the energies of its neighbouring number, this implies the 5-9-5-5 stubbornness vibes could transform to the 9-9-9-9 successful effect, once they could put aside their differences and work towards a common goal.
The little matchstick Fire might be worried and overwhelmed by the big Fire, fearing for his short-termed diminishing strength. The big Fire, on the other hand, is concerned that without the short-lived Fire from the sparks, the fire could not burn furiously. While both their fears and sensitiveness are obvious, their relationships reminded me more of a cordial friendship than a close, joyful, brotherhood kind of relationship. That's mainly because of their stubbornness, independent, and perfectionist nature. However, if both could be more open-minded and can accept both are "big fishes in the large ocean," then the relationship would be a positive and neighbourly one.
Sure, there'd be the feud between them, and likelihood of it being passionate, furious, and possibly, short-lived.
We might continue to hear or read about their tempers arising, vocal attacks, and arm-fighting debates; and yet we could see their buddy-like behaviourism. They're, after all, like two different individualistic people coming together, working amicably as a team, for a common purpose.
Regards, Ron WZ Sun