What's in 8-7-1?
I'd a wonderful time yesterday on a lovely Saturday morning. It's something I have done regularly before and felt a sense of satisfaction each time I finished the task. Together with my wife and other volunteers, we packed various food items in each bag, and passed them to more than 150 needy residents staying in one 20-storey HDB block in Chin Swee Road, Singapore. After completing my task, I then walked to the meeting point to wait for others. That's when I overheard one jovial resident talking to a fellow volunteer. His final sentence was something that I could not forget. It's something like this, "The reasons why you all are here (pointing to us) is not because you love doing volunteer work. It's because you feel contented. When you are contented, you are happier, and enjoy doing what you like, freely, and without comparing with others. We should not compare ourselves with others, whether they are lucky, wealthy, or poor. If we do, we take their burden as well." Hmm… well said, Sir.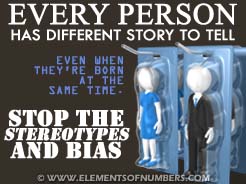 Coincidentally, somebody searched for the 8-7-1 pattern on my site some days ago, and as usual, could not find any article on the number pattern. It was rather easy to correlate the 8-7-1 to traits of pride, proud, satisfaction, fulfilling, and self-actualisation. The proudness is not about the arrogant and snobbish traits, but more towards the prideful satisfaction you could feel when what you have done had benefited others. And in many ways, it's also about contentment. I felt that satisfaction and peaceful moments each time after completing my volunteering work. I experienced the same feelings whenever someone emailed me about the positive changes they have made after reading my articles. We should not halt at the receiving end. We hold two hands for a purpose – one is to receive, and the other is to give. And when you hand more than you receive, whether as a pay-forward initiative or because you care to share your love to others, you will eventually feel prideful and contented.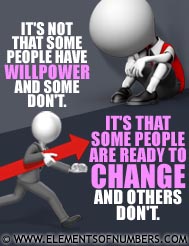 In basic EON keyword representation, we could interpret the 8-7-1 as [Stress – Supporter – Alone] which implies we could frequently feel stressed up by others, and eventually we are left alone. That's how you might feel when you are constantly focusing on negative signs. And like what I have shared with the students who attended the 1st FEN WORKSHOP, we should always extend our horizons and view any series of numbers or the number patterns, from both extreme ends. It's just like the rubber band – it can be easy and flexible (at normal state), and it can be rigid and tight (when stretched). And we all knows that a rubber band in its common state or form does not hurt or break at all. And we also knows that when a rubber band is stretched too far apart, we could hurt our fingers, hand, or someone else; or the rubber band might break or go.
What this means is besides defaulting to look from negative standpoints usually – as what many users might have seen or learn from their PON, UCMHP, or LifeQuest trainers – we should identify tendency signs or traits from the positive side as well. This means the 8-7-1 can also be understood as [Working Hard – Others – Actualisation] which implies the feelings of working responsibly to benefit others. And when they completed their task, the feelings of self-satisfaction are present. We could also see the 8-7-1 as [Passion – Wisdom – Mental] which is somewhat like the inner-peace effect or self-fulfilling feeling after an act of volunteerism.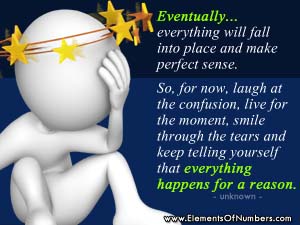 From an extended Elements of Numbers (EON) perspective, the Hidden Patterns are also suggesting the love and concern for others that inspired the person to spend more time to help others fulfil their plans. If you have the 8-7-1 pattern in your birth chart, chances are, you might experience a similar sense of pride and personal satisfaction, usually without materialistic attachment. I have the 8-7-1 pattern in my birth chart too. That could be one reason why I could carry on posting articles regularly with tips and clues to help you and others; and shared as much as I could with FEN students keen to acquire the extended EON methods and visualisation profiling techniques.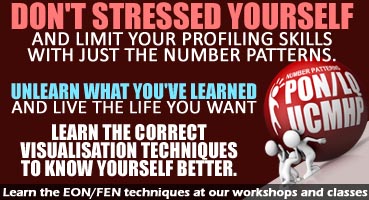 From a Five Elements perspective, a person with 3-7-1 might experience similar but not identical traits as what I've described on the 8-7-1. However, as what I have shared with the members in the special FEN COMMUNITY WhatsApp chat group, the traits of a person with 3-7-1 and another person with 8-7-1, could be different due to their attitudes and use. The 3-7-1 has more "bickering" tendencies. While there are other signs and traits that I can think of, the intent of this short article has been to unlock your profiling mindset to not always identify patterns from an opinionated perspective. Instead, we should analyse them objectively to identify more clues to a person's innate character, behaviours, and actions from their birth chart; and what might happen, from their Personal Year charts. In addition, we can always check out a person's Life Path tendency by analysing their periodic pillar tables for extra clues relating to the Universal and Personal energies.
You can find out more about Life Path Profiling, the purpose and use of the periodic pillars (Personal Year, Personal Month, and Personal Day Pillars), and interpreting number patterns through the visualisation profiling technique at the coming 2nd FEN WORKSHOP scheduled for 13-14 January 2018.
Expand your current profiling knowledge and learn to profile any chart from the "out of the box" perspective with the extended EON techniques. Determine how to profile in another way by applying the EON knowledge, and do not compare with what you might have learned elsewhere previously. Put aside the resentment, if any, and release the burden. It is possible when you broaden your mindset horizon, and I know you can do it. Register now.
Thanks to those who've already registered for the 2nd FEN WORKSHOP. As seats are limited (due to classroom size), please register early.
Regards, Ron WZ Sun