About Career Vibes
I'm excited as I'll be sharing many extended EON techniques and FEN profiling applications to the second batch of FEN WORKSHOP students next weekend, on 13-14 January 2018. While the lower course fee for my workshop (at SGD$396, compared with a few SGD$Ks by other trainers) might be a tempting and motivating consideration, those who registered for my course made the decision based on other factors. These include primarily the course syllabus, trainer's commitment, after-class lessons, and value-added practical techniques.

Frankly, how many trainers can you recall, who could dedicate a WhatsApp chat group with their students for lifelong lessons, post regular articles on the website to share their observations and knowledge to others publicly, plus the sincerity to address questions asked in class, and encouraging active participation's from the students?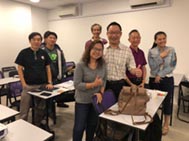 Well, those who attended my FEN (Five Elements Numerology) class would know there's one person – that's me. It is a tiring but purposeful project, and a time-consuming and an expensive passion for me. Nevertheless, it's worth the effort whenever I see FEN students (present and past) transforming themselves to enjoy better times, and helping others along the way. You can ask many questions as you can while in class. And if your questions cannot be answered due to time constraints, there's the FEN COMMUNITY (FC) WhatsApp group where you can discuss your questions again, and have them answered either by me or fellow students. Because of the easy accessibility of the FC group, there is no time restriction imposed, which means questions can be answered by an FC member who's free or awake, especially during the late-night hours.
One student could not wait, and asked if she can seek my advice even before class starts.
"Sure," I told Helen. She wanted to know more about her career and wrote, "Hi Ron, thank you in advance for taking my question. I have been contemplating to change job since three years ago, but without much success. I am not really active in the past in looking for new opportunities as my current job is still OK, but I did attend a few interviews. I think I have reached a plateau so a job change may be good for me. I have been with my current company over many years now. My numbers seem to suggest that the longer I am with the same company or trade (industry), the better I'll be, but I am not sure. Hence, I would like to consult you and see if it is a good time for me to change this year."
There are many ways to find out about a person's career. I've described one simple and basic method to identify suitable career or business for a person. This method is based on the birth root number, and is similar to what many PON (Power of Numbers) and UCMHP (Universal Character Method of Human Profiling) students learned in class as well. However, when it comes to extended EON techniques, applying such method is too basic as a suitable industry is also broad-based to allow a person to know his career status in a particular year. In fact, you can be working in a "wrong and least suitable" career industry, and you are happy working, got accepted and promoted, and have already forged a strong career growth.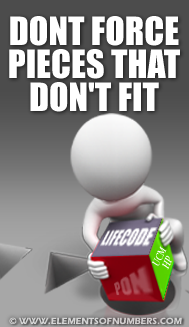 Working in the corporate world, or even in your own business is frequently being influenced by outside factors. That reminded me of a friend who said I created a disruptive action to other trainers with my FEN WORKSHOP course. And I told him, "some things like learning and teaching cannot be valued with money (expensive is not equal knowledge quantity), and it doesn't mean you get to learn more (quality knowledge) from an expensive course." Anyway, when it gets to check on the career aspect, I noticed besides identifying suitable career industry, it is more important to know your career vibes in a year. And when you are mindful of the vibes, you can then take proactive actions to energise your career vibes, and get the support you needed to move forward in your career path.
Ron: A quick one… You actually have opportunities in 2017 but due to some reasons (fear?), you did not pursue. This year the energies are back, and better…
Helen: This is interesting. I think I did not actively pursue as I think I am not qualified enough for most of them, and also partly busy and lazy. Not many push factors from this job also.
Whenever I had questions like "can I change jobs?" I would reply with multiple options for the person to choose. That's another method of checking on career vibes. This method is equally significant to know what priority option the person chose as it then allows me to zoom in to identify contributing "push/pull" factors and whether the beneficial energies are around and manifested.
Ron: Another possible reason – be humble and accept criticism. Don't just listen to good words only.
Helen: I don't understand on the "be humble and accept criticism." What does this have to do with changing jobs? Can you elaborate a bit?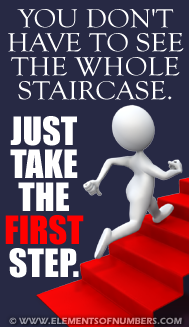 Ron: It's about your personality traits, and it does contribute to some form to your current career vibes at work.
While checking on Career Vibes could help us distinguish the strengths of the energies influencing our career status in a year, it is equally important to check on the personality and traits that might affect the "working attitude" as well. Its purpose is to determine if there is a need for character change first. An attitude change could enhance the energies needed so that Helen can manifest the positive attitudes and favourable energies within her. She can then apply the "Qi Tapping" method to optimise and accumulate the Qi energies surrounding her, which in turn, could influence others around her. Many of my closest friends have used the 'Qi Tapping' method for job interviews. I'm glad those who followed my instructions diligently, were successful and got the jobs. And I'd always asked those friends who were not successful, if they have followed my instructions closely. And in most instances, it's laziness and impatience that disrupted and dispersed the cumulating energies.
I then told Helen I would share how to identify the career vibes with the class following week, so that she can explore further by analysing my answers to her career-related questions. And for those of you coming for next week's class (on 13-14 Jan 2018), rest assured you'll find out the career vibes and much more!
Regards, Ron WZ Sun