1st FEN WORKSHOP on 28-29 October 2017
I'm pleased to announce that the 1st FEN WORKSHOP is confirmed to be held next month in 28 & 29 October 2017 (Saturday & Sunday). Details of the FEN WORKSHOP course are available at the RonWZSun.com site.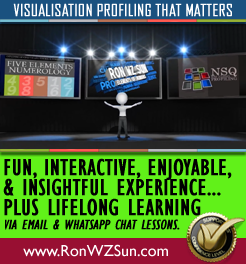 Registration for the FEN WORKSHOP would be officially opened on Thursday, 28th September 2017. Seats are limited, as I have booked a small classroom (to accommodate up to 12 students) with a projector screen. Today's announcement is to inform you on the confirmed course date, and to allow you to plan your schedule earlier.
I have set the course fee at reasonable rates. Payment would be made to either PayPal (higher course fee as PayPal includes commission charges for each transaction) or to the DBS PayLah! payment system (lower course fee as DBS bank doesn't impose a commission charge currently). You have the option to choose which payment method preferred – $426 (PayPal) or $369 (DBS PayLah!). I'm also evaluating the PayNow payment method, as I recently understand this alternative payment is supported by more banks in Singapore.
I accept pre-registration if you wish to reserve your seats early for the class. I'll send you personally the payment link which has to be made early, before the official registration opens on Thursday 28/9. Thereafter, seats would be confirmed for those who paid once registration opens. An administrative fee of S$50 would be imposed for any cancellation done before the 2-weekend class starts, so mark your calendar once payment is made. I apologised I had to impose such rules as the cancellation fee is needed to offset the logistic (like training room rentals and printing of course materials) cost required, unless you can find someone else to replace you.
As a gesture of goodwill and encouragement, I am giving one free copy of my book "Elements of Numbers: Fast and Easy Character Profiling" to each student who attend the FEN WORKSHOP on 28-29 October 2017. Students can also purchase extra copies of the book at special price (S$18, usual S$36) only on that day. And that's not the only attractive benefits since it's my first workshop class – I'll provide one free registration code for the FEON+ software where you can install on your Android OS mobile device.
Below are the direct links:
Pre-register early to avoid disappointment. 
Thanks once again for the support. I look forward to sharing even more discoveries with you at the coming FEN WORKSHOP session.
Regards, Ron WZ Sun