Steve Job: Parental Skill
According to this Vanity Fair article, the late Steve Jobs held a different personality as a father than the entrepreneur most people knew about. And according to this Yahoo online article, his daughter Lisa Brennan-Jobs has "written a memoir titled Small Fry, and Vanity Fair published an excerpt that offers a sad glimpse into her father's failings as a parent."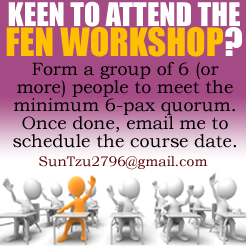 No one knows whether Lisa is telling the truth about her father's poor parental skill. Putting the discussion or debate aside, whether her memoir about her father is true or not, let's start by checking out Lisa's EON chart from an Elements of Numbers (EON) perspective. Let me share some insights to the relationship issue that she might have with her dad when she was younger.
In the EON method, and as described in my EON book "Elements of Numbers: Fast and Easy Character Profiling," we can associate different areas or segregate certain sections of the EON chart, to represent a person's relation to their father or mother.
From the excerpt of Lisa's memoir that Vanity Fair published, there appeared to be correlations to the poor relationship between Lisa and her dad. In short, what's mentioned in the excerpt about their relationship, can be identified from the signs available on Lisa's chart.
We correlate the numbers in locations I-J-M (and H2) as the father's sector. This means the numbers 8-5-4 in Lisa's Birth Chart. From EON perspective, we could interpret the 8-5-4 pattern as the person experiencing a [Stressful – Obstacle – Emotional] relationship with the father. In this example, the tendency signs are suggesting Lisa might be frequently feeling stressful; having problems, challenging, and obstructive moments; and emotional tensions when she was young. The Hidden H2 representing her communication or relationship with her dad is showing the number 8. We could associate the number 8 as stress, pressure, tensions, home responsibility, crazy busy, and financial management issues. This implies Lisa has a harder time conversing or communicating with her dad – imagine the number 8 as an endless loop or a formula-racing track. Both could feel tense when communicating with one another, or because of their impatience, could not listen attentively to one another. Eventually, these could lead to emotional tempers, outburst, hatred, angers, and to an extreme end – bipolar disorder, depression, and mental health symptoms. Whatever it is, Lisa needs to take full care of her mental health and control her anger and emotions.
The 8-4-3 pattern appears on the external influence sector, at locations V-W-X. This implies Lisa has to improve her communication skills with others as the signs are suggesting poor EQ issues. Maybe because of her childhood experience, she might inhibit the protective, reserved, and self-ego mindset. And as described in the same Yahoo article, Gail Saltz, MD, a psychiatrist and author of The Power of Different, was reported to have told Yahoo Lifestyle that, "Such extreme rejection from a parent is exceedingly painful," she says. "A child and, later, that adult can have feelings that range from questioning their value, having low self-esteem, feeling worthless and this in turn can lead to depression and anxiety." Let's hope Lisa's upbringing experience would not put a bad stigma on her mindset and attitude towards others, and having her own family and kids. Look for professional help if there are signs of depression or mental symptoms. Check out Caleb Andersen's articles for more information on how to manage your mental health, and if need to be, knows where to seek help as early as possible.
Parental Health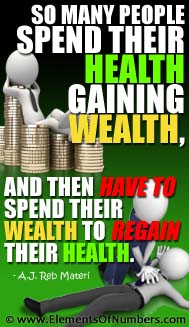 I was curious about checking the Parental Health signs while analysing Lisa's EON chart. From the FEON+ screenshot showing Lisa's chart, you'd have noticed I have set the life path date to be on 5th October 2011 – the day Steve Jobs died. I have shared the steps to identify the Parental Health signs in a person's chart in my FEN (Five Elements Numerology) class. As briefly described in a recent article "Double Effects vibes in Theresa May," when the Parental Health signs appear in a particular year, it usually means the parent might face "poorer health" at varying levels of health conditions. In normal cases, it could imply the parent might fall sick for a longer time than usual, and would be alright after seeking the doctor's advice and spending conscious time taking care of their health. Only at extreme instances, I observed the Parental Health signs could be associated with the death of the parent.
I'll be conducting the 5th FEN WORKSHOP this coming weekend on 11-12 August 2018.
Click this link to register now if you are keen on learning more about the extended EON methods – the Parental Health, and other remedial steps, including the "Qi Tapping"method to optimise the positive energies around you, for better outcome.
Regards, Ron WZ Sun