Agility in Profiling: Career Profiling (Webinar on 27 May 2021)
Updated 30 May 2021.

Registration for the AGILITY IN PROFILING Webinar is now opened. Check this link for more details.
Good news for everybody. I began the 'Agility in Profiling' webinar series last night (May 27, 2021) for FEN students. I chose one favourite topic earlier and discussed at this session. Last night's session was about the Career Profiling.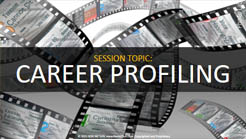 The participants learned more in-depth on the background of the "suitable career or business" guideline, from the Five Elements perspectives, and also understood why it might not be so relevant in today's context. Next, the lesson on Career element. They learned how to identify the "career" element, and I went through with examples of case studies on how to look at the charts to determine career strengths in a particular year.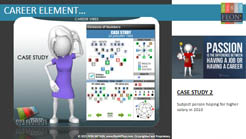 Then the lesson on 'Changing Jobs.' I explained how to identify the potential impact (good or bad) of periodic incoming energies that might influence an individual's desire to change jobs. Participants learned the techniques to explore their career strengths. I am glad everyone enjoyed the session, participated actively, and looking forward to more webinars.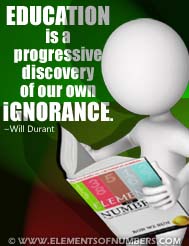 Prior to that, I shared many extended techniques in previous classes of numerology FEN (Five Elements Numerology). The 2-day workshop session was power-packed, with plenty of theories that students can explore. However, with COVID-19 lockdowns and people on WFH (Work From Home) arrangement, the goals and priorities changed.
As a certified adult educator, it is also important to break down the FEN course into smaller digestible mini-lessons for better learning outcomes, especially during the disruptive Covid-19 situation. I decided to call my webinar series as "Agility in  Profiling" as it's essential to be agile when profiling charts as there are so many different ways to identify clues beyond number patterns and presumptive traits.
I've not conducted in-person classes since early 2019, except for one class as I was on a lifelong learning journey, to become a better version of myself. Many wanted to learn, but scheduling a course with a minimum quota of students and checking on classroom availability, is a challenge as I am not motivated by commercialisation. It's more for passion. Many students who had attended PON, UCMHP, LifeQuest, Visiber, and other similar courses conducted by external trainers, wanted to learn from me. I received emails from overseas users staying in Vietnam, Indonesia, Malaysia, and India, keen on learning the Elements of Numbers (EON) method. Unfortunately, I have to hold up their learning plans. My sincere apologies to those who'd emailed me, and waiting for me to schedule a class. Maybe there's value in my teachings that these external students have recognised and acknowledged.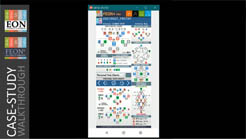 The "Agility in Profiling" webinar series will be held regularly, where a topic will be chosen. You can then decide if you want to learn new techniques related to the topic, including watching live case-study walkthrough using FEON+ Pro or FEON+ v1.x tool, to better understand the application usage. If the session topic meets your interest, register, and gets to "learn, unlearn, relearn" new techniques, and most importantly, at affordable prices. Oh, one more thing… the webinar is not a preview session; you get to learn the actual techniques depending on the topic, and watched how profiling is done. You can provide sample birthdates and I'll explain how to analyse the career strength in real-time during the case-study walkthrough section. It's like teaching you one specific module or technique from the main FEN WORKSHOP course.
I will host the next webinar sometime in mid-June for everyone. Interim information on the upcoming 2nd webinar is provided below.
Webinar series: AGILITY IN PROFILING
Session topic: Career Profiling
Date/Time: to be advised later (Thursday, 7:30pm – ~10pm, Singapore time, GMT+8)
Online via: Zoom
Fees: SGD$27 (via PayPal)
Minimum Requirement:

(1) Attended numerology courses (PON, UCMHP, LifeQuest, Visiber, and others); or

(2) Attended EON Workshop, FEN (Basic), FEN (Advanced), FEN Workshop; or

(3) Read my EON book "Elements of Numbers: Fast and Easy Character Profiling."

Knowledge: Able to plot EON charts, and able to identify the numbers in locations A-X.
Pre-Register: Email me at SunTzu2796@gmail.com with the below details:
(1)Your name.
(2)Your preferred email address to use (if it's different) to attend the webinar. Entry to the webinar would be based on email signed-in address.
(3)Your WhatsApp mobile number (for future early announcement)
(4)The country where you'll be accessing the webinar from.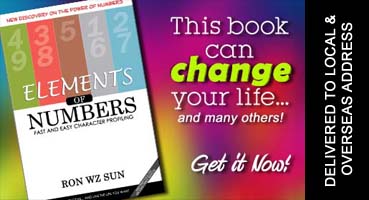 You will not learn the basics of the numerology method at the webinar. If you're new to the Elements of Numbers (EON) method, the affordable way is to get a copy of my EON book, "Elements of Numbers: Fast and Easy Character Profiling" (click here to buy), read it and practise as much as you can, to meet the minimum requirement.
Further details on the webinar and the PayPal link will be provided after I confirm the date.
I hope to share more modular EON/FEN techniques with you during each webinar…
Regards, Ron WZ Sun
Updated 30 May 2021.
Registration for the AGILITY IN PROFILING Webinar is now opened. Check this link for more details.