Lawsuit and Diabetic Vibes on Paula Deen
According to this online ABC article "12 Companies That Have Cut Ties With Paula Deen", there are signs Paula Deen's career could be crumbling when she admitted to using racial slur. She was sued for racial and sexual discrimination in 2012.
When the 5-7-3 (or 7-5-3) pattern appears on a person's birth chart, it could imply possible financial loss, libel or contractual disagreement leading to possible lawsuits, and involvement in legal issues (like traffic summons, bails). Only in extreme cases could it lead to possible bankruptcy, a decision made by the person even though alternative solutions are available. Paula has the 7-5-3 pattern (location Q-O-N) in her Birth chart. She has the 5-7-3 pattern (location N-O-P) in her PY2012 chart. This implies the tendency vibes could have further manifested in 2012.
If you do have the 5-7-3 (or 7-5-3) vibes in your birth chart, be more prudent with financial matters. Don't sign on the "dotted line" of legal papers hastily without understanding the rules and consequences. Avoid pitfalls and unwarranted limits on your financial status being a guarantor for someone.
If you don't have such patterns on your birth chart but it appears on your Personal Year chart, then you need to be extra careful that year. Financial loss could also be a result of unnecessary gambling and investments, getting robbed, valuables stolen because of theft, misplaced items because of carelessness, getting cheated by others, and making hasty plans involving money. There are tendency signs any of these events may happen but as long as you take measures to minimise its loss, you should still be financially OK.
If you have the 5-7-3 (or 7-5-3) vibes in both your birth chart and current PY chart, then be extra, extra careful. Don't get too excited and obsessed by these negative fears to avoid worsening matters. Instead, live the daily life as you do normally except you're now more conscious and careful with your money… and your pockets.
In this separate Wikipedia page, Paula Deen admitted on 17 Jan 2012 that she'd been diagnosed with Type 2 diabetes three years before (2009).  It is possible to identify the diabetic signs on a person's chart using the Elements of Numbers (EON) method. I discovered the pattern while researching on health conditions.
The diabetic pattern is present on Paula's EON chart, and the vibes could have further manifested in 2009. I've shared the diabetic vibes and explained the reasons at previous EON WORKSHOP sessions, and will again shared them with those who're attending this coming Saturday's workshop on 6 July 2013. From my observation, there are tendency signs suggesting Paula could fall into the "high-risk group" where the medical condition is heredity.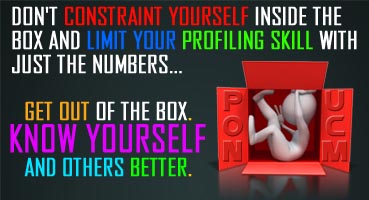 I look forward to share more discoveries and extended methods with you at the 8th EON WORKSHOP session. You'll also get to learn other traits which should propel you to a different level of profiling analysis, beyond your current knowledge on the power of numbers.
Call McCoy at 8356-0179 now to register and confirm your attendance. As we need to cater for food (Halal) and refreshment, we want to ensure everyone has enough strength to receive the power-packed information on that day.
I look forward to share my extended techniques with you on Saturday 6th July…
Regards, Ron WZ Sun