Checking on Financial Standing
Eric (not his real name) attended my recent FEN/NSQ Preview talk and asked, "Will my financial standing be affected drastically in the future?"
I noticed certain obvious tendency signs present on Eric's EON chart.  Besides the double criss-crossing 7-5-3 patterns (in locations M-O-Q and N-O-P), there are multiple 3s in his chart. There are tendencies suggesting a reckless person looking at things superficially as they want to get things done fast. Their carelessness attitude could lead of financial lost, bickering, disharmony, and disagreement with others.
The 5-7-3 (and 7-5-3) pattern is present in his chart. This means he has to stay diligent and examined contractual terms and legal agreements meticulously to ensure he read and understood all areas (both favourable and unfavourable) before signing any legal paper.  He should avoid becoming someone's guarantor, especially so when such dealings are on financial-related matters or comes with financial compensations for defaulters. Others may seek monetary loan from him, and that's where he has to be firm and say NO. Otherwise, the likelihood of getting back the money is slim, or it would take much longer time than promised, and these could affect his financial planning.
Eric has the means to make money. He might have better financial support when young. He needs to be tactful, empathetic, and improve on his EQ when communicating with others. There are tendencies suggesting the frequent quarrels and disputes might be related to the home or financial issues. The need for tactfulness is important to minimise back-stabbing and unnecessary gossips.
For more basic traits, I'd recommend you to check out my book "Elements of Numbers: Fast and Easy Character Profiling" for more tendency signs present in his chart.
Eric might be refocusing on his finances or home matters this year. He might be feeling the pressure. Well, more likely he's the one causing undue stress and affecting his own health. So, the need to manage and control his emotions and tempers is important.
The 5-4-9 in his PY2015 chart is about risk – taking risk or fearing risk. It's a chance he has to take. Perhaps that's what he's facing now. He has a choice. One, to grab the opportunity (including overseas ventures or online initiatives) when it comes knocking at his door. Two, to put aside the opportunity this time around because of current situation he's facing and wait for another chance, another time.
From extended EON perspective, there are tendency signs in his Annual Code vibes suggesting the challenges he is facing this year. Money could be the stumbling block to suppress his driving force. He has the urge to discuss about this plans, but the fear about delivery empty promises and not completing his plans are strong. So he needs to walk the talk. He needs to plan what he wants to do, and carry them out. Otherwise, he could not deliver his promises fast and others are not happy. But if he can pause for now and rethink his strategies and tactics, and carry out his plans, there are signs he could achieve his target successfully. Whatever it is, Eric must remind himself to take extra care when chasing his 'promising pursuits' and learn to be more prudent if he is facing financial strain today.
The mental intelligence strengths are strong when I plotted out his NSQ chart. This implies Eric is good at reasoning and framing ideas in his mind. He's often driven by intuitive judgement than seeking on the practicalities. The poor financial management tendencies are present. This mentally-inclined thinking could lead to setbacks when it comes to taking actions from practicable side. He needs to make sure he follows and carry out his plan from start to end as there are tendency signs suggesting distracting thoughts midway through.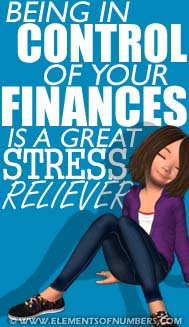 There is this lack of sustainable energies present in his NSQ chart. The wish to gain success is strong but procrastination sits in when it comes to taking action. The emotional balance signals are missing. Eric needs to strengthen the positive energies to strengthen and improve on areas on his feelings, expressions, sensitivities, compassions, and insecurity. He needs that to better manage his emotions and anger.
As mentioned in earlier EON perspective, he has to start thinking hard on his plans, and complete them. Otherwise, he'd be wasting his resources (time, effort, and money) on half-hearted and half-completed tasks. He needs to build the path connecting his visions. He needs to plan his journeys towards the path of success. Otherwise, it's like making an impulsive decision to go for holiday overseas the next day empty-handed as he assumed he can buy what he needs in the foreign country with the money he has. No spare clothes, travel insurance and travelling essentials. Imagine the consequences, including further financial loss when things don't work out as planned…
The financial future for Eric is bright once he's able to revise his actions and improve his financial management. Plan first, lay the success strategy and envisage the Plan-A road maps. At same time, include Plan-B where he can act on should Plan-A fails. Otherwise he has to stay prudent and manage his finances carefully, including avoiding impulsive spending unnecessary.
Join me for this Saturday's FEN Level 1 (Basic) course to know more about the EON fundamentals. I'll show you the visualisation technique to profile a person's personalities the easy and fast way.
And if you're keen to know more on the NSQ Profiling course, sign up now while the early bird offer is still valid. I'll show you how to apply NSQ Profiling method from a different perspective. It's so easy to identify a person's behavioural impulse signals and character strengths in a particular period. Ideal for PON, UCM, LifeQuest students who's keen to learn a new method to extend their profiling skills.
I'm looking forward to share as much as I could to those who've signed up for the FEN Level 1 (Basic) course. See you this coming Saturday (21st March 2015).
Regards, Ron WZ Sun