About Melissa – Part II
In yesterday's article "About Melissa – Part I," I used the FEON+ software to analyse Melissa's chart and identify the tendency signs suggesting various traits and characteristics she may inhibit. I also wrote about her Personal Year 2014 tendencies, her health, and career vibes.
In this Part II article, I'll be focusing on Melissa's boyfriend's chart. For easier identification, let's call him Victor (not his real name).
The tendency signs in Victor's chart suggest a stubborn and conservative-thinking person with critical, blunt, and self-egoistic attitudes. The "been there, done that" and "I'm better than you" thinking is strong too. Whether Victor has these traits depend on his self-beliefs, habits, and his life experiences.
Victor has the mirror chart and the 4-1-1-4 patterns imply a person with dual personality. One moment he's focused and could deliver his plan diligently. And yet on another moment, he's lost in thoughts, worries, confused, and unsure how to carry out his plans.
Everything is about the success mindset and the easy moneymaking vibes are getting into his head. The insensitivity, insecurity, jealousy, and fear that competitions may outwit him are strong and present. There are signs of procrastination for fear of doing things wrong. Because of this, he's often distracted and revising his plans. On the outset, others see him as a self-sacrificing person, but deep inside he can be very emotional when he's stressful. Equally, he can be a caring, calm, loving, and family-orientated person but when stress comes about, he may lose focus resulting in fiery tempers, bipolar behaviours, and reckless acts. Learning to be more humble and doing more charity work would help dilute the influencing negative energies in him.
On health matters, Victor has to take care of his mental health, brains, motor skill, and immune system. And his blood sugar level too! When Metal is strong, the tendency to control Fire is imminent, and that may affect his heart and blood vessels. The Metal element when strong could create the coldness and dryness in a person's body, and the need to keep the body warm. The likelihood to pick up the bad habit of smoking, binge drinking, and late-night suppers are high. Eventually these bad habits, if not moderated or in proper control, could manifest the negative health conditions affecting his mental state, and his heart. It could increase the diabetic tendencies.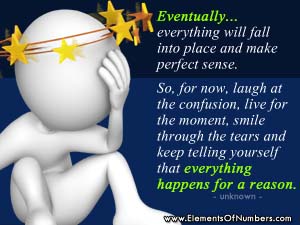 In his Personal Year 2014, there are signs of financial problems probably on some contractual or disagreement that could lead to money loss or legal proceedings. There are signs of career movement and shifting. There is a need for him to perfect his career plan. He could have agitated others unknowingly. Or perhaps he knows but because his career takes priority, other things can be put on hold or of less importance. It could have started with thoughtless bickering on his work attitude and aptitude. There is likelihood Victor's stubbornness and mental attitude got the better of him, and it triggered unnecessary fiery emotions, tension, stress, and temperaments. There could be frequent disagreement, bickering or squabbles with loved ones and other people. No one understands him nowadays. That partly because of the duality vibes present in his 'mirror' chart.
Victor has to change his mindset, behaviour, and actions. He has to control his emotional and mental states. Otherwise, he could face strained relationship just like the tendency signs present in his PY2015 chart. He may face failing relationship with others because of his career shift and mindset realignment. His health condition may worsen next year so it's best that he makes a conscious effort to improve his mental and holistic health now.
It'd be great if Melissa can give him the 'breathing space' he needs and to learn to be more empathetic and tolerant. She must strive to compromise her perspectives if she wants to be with Victor for as long as they could.
That's all for this Part II article. The next Part III would be an interesting one as I'll share my observations between Melissa and Victor. I've briefly read Melissa's questions but put aside for Part I and Part II article as I don't want her questions to influence my observations. But for Part III, I will share some of her questions and correlate them to the tendency signs I've described in this Part II and the earlier Part I articles.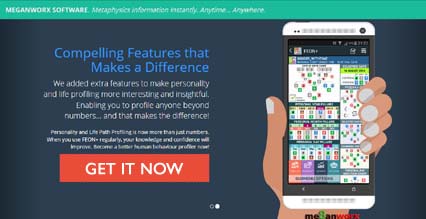 It's always useful to use the FEON+ software to profile a person's chart quickly. That's how I could plotted the charts within seconds and focused on my analysis. You can also check the extended charts and learn to identify correlations between the traits I've mentioned and the numbers/elements present in these charts. If you've attended my previous EON Workshop sessions or the recent FEN courses, there's something you must do if you want to expand your profiling scope. You need to upgrade your EON software to the FEON+ software now and start identifying more personality and life path clues.
Until the next article, have a wonderful weekend ahead.
Regards, Ron WZ Sun