Relationship Compatibility on Stocks Investment
Every day, people buy and sell stocks regardless of whether the stock counter is rising or dropping. Some people make profits with 'bad' stocks, and others lost money even with 'over-hyped' stocks. Is it just about investment timing to buy or sell a stocks for ideal profitability, the 'buy-low sell-high' approach?
I noted the correlation with the stocks I've. It was more obvious when I compared the profits I've made on the stocks I sold and the potential profits I could have made on stocks I'm still holding for long-term investment. Perhaps it was easy as I have some stocks invested years ago that I could explore recently.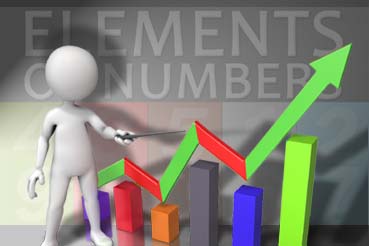 I was figuring out the correlations of the stocks I'd previously invested and comparing it with the market trends. I'm glad I did. There are multiple tracks or layers of information that I've outlined for EON Stock Profiling. I'm glad I have completed the preliminary first layer (Track 1) of my stock profiling observation. A good company with solid foundation may not imply good investment. A stock is neither good nor bad as some people still make money while others lost money investing on the same stock.
I began to wonder why the profit margin varies between the stocks I owned. Plotting the company's incorporation date helps me to identify the general signs on the company's financial and health vibrations. That's how I'd analysed Apple's PY2014/PY2015 vibes and compared it with their Rhythmic Cycle charts. Though useful, it doesn't provide enough information for stocks profiling. That's where I worked out the "stock compatibility" layer using the Elements of Numbers (EON) analytical approach. That helps knowing why some people lose money and others made profits on the same company stocks. It's like knowing the relationship between two or more people, that we can also apply similar approach. I'm now checking my "stocks compatibility" technique before buying new stocks or selling existing ones. The compatible stocks are the ones most likely helping me reap higher profits than those that are 'not' compatible.
I was also curious to find out the correlations with Warren Buffet and Apple shares. I plotted Warren Buffett's EON chart and compare it with Apple's chart. The relationship chart doesn't looked good. I was curious to find out more so I did a Google search on 'Warren Buffet Apple AAPL stock" on my phone. The topic 'Why Warren Buffet is probably Not Interested in Apple Inc. Stock' is among the first few listing results.
Take a look at the Warren Buffet's EON Relationship / Compatibility Chart. Besides the DOB (date of birth) for Warren and Apple's chart, there is one extra essential chart that I noticed is important for better stocks relationship analysis. I've intentional blurred them out for now as I feel my findings are still inconclusive (sorry). Besides I do not want you to prematurely speculate unnecessary with your hard-earned money on stocks investment. I'll share them with you when I've completed more research to conclude my observations.
Why was Warren's Relationship Compatibility chart with Apple not as good?
Well, take a look at his chart again – the 4-8-3 pattern is there. And it denotes quarrelsome and conflicting views. The 4-4-4 and 9 are all Wood elements – these denotes emotional tensions. The multiple sets of number 4 also denotes frequent planning and succession (9). In the same article, Warren was quoted, "Experience indicates that the best business returns are usually achieved by companies that are doing something quite similar today to what they were doing five or ten years ago."
Warren is a long-term investor and does not like "short-term stock market fluctuations. What he wants are businesses that have an above-average likelihood of compounding returns at market-beating rates for decades to come. And the only place he believes these can be found is among the biggest, oldest, and most boring companies in the market today."   
To the article writer, the "key to [Apple's] success is that it has to keep innovating year after year after year, every single year, if not multiple times a year."
That's it. The multiple sets of number 4 could imply the need for the company to innovate often and actively for sustainability. That may not appeal to long-term investors who embrace Warren Buffett's investment principles. But it's still an attractive stocks for short-term investors.
According to this second article, one of Warren Buffett's favourite stocks to invest is on The Coca-Cola Company. From the EON chart, it seems like a 'perfect chart' (with the 1-8-9 pattern) to Warren Buffett.
Yes, even with the current FEON+ software, you can already start analysing the relationship compatibility chart between yourself and the stocks counter. This means the ability to personalise a stocks-relationship chart for stocks investment.
That's Track 1 analysis for 'EON Stocks Profiling' for a start. It should provide a general guideline on 'stocks compatibility.' If you have registered the FEON+ software and is a stock investor, you have one more useful feature to help grow your wealth.
Regards, Ron WZ Sun