About Wyson: NSQ Profiling on Wife
After posting my article "About Wyson: LifeCode Effects on Wife" yesterday, I thought it'd be great to share a complementary profiling method that you can use to analyse Melissa's traits and tendency signs. So for today's article, I'll be focusing on the NSQ PROFILING (NSQ for short) method. It's an extended profiling method that I've developed as an extension to the basic method known to many people.
I adapted the NSQ method from the nine-square chart numerology. This easy-to-use numerology is popular in Western countries for basic personality profiling. While researching to strengthen my Elements of Numbers (EON) method some years back, I noted I could apply my EON experience to strengthen and extend the nine-square chart profiling method too. I'm glad I've developed the EON method to be more than just an extension of the PON fundamentals. I'm happy many EON users can analyse a person's personalities and life path tendency signs. Today, I'm glad that I'm ready to share more insights on the NSQ method. I'm adopting similar enhancement-approach of analysis on the nine-square chart profiling. Yes, you can analyse a person's personality and life path tendencies from a nine-square chart.
Let's look at Melissa's NSQ chart. The traits I'm about to describe are based on the tendency signs present in her chart, and does not necessary imply Melissa will inhibit all traits mentioned as her eventual behaviour and actions are formed through family upbringings, environment, and social influences.
The tendency signs suggested that Melissa has strong intellectual strengths, and could think and act in a more logical, reasoning, better judgement over feelings, and in clear and concise manner.  However, the self-egoistic traits are strong reinforcing the "I, Me, and Myself" attitude. Her NSQ chart also suggested that although she has strong visions, she lacks the communicative and expressive traits to help others understand her vision better. As a result, others could misinterpret her message and true purpose. The emotional balance is lacking in her chart and this implies she might often behaved in an emotional and temperamental manner. She might face frequent stumbling blocks (and resistance from others) when carrying out her plan through practical means. Her complacency over matters could irked others about her irresponsibility's.  There might be frequent "I want to do this, I want to do that" thoughts. There might be few follow-ups actions to carry out and complete her plans.
There are tendencies her determination to achieve her goals are often short-lived as she's easily overcome by challenges resulting in the lack of drive, mental strength and willpower.  Her early strength in kick-starting a project is great, but midway through she's often affected by emotional distractions, losing hope or interest, or embarking on another project. These disruptive and half-hearted thoughts often caused sense of complacency, and to some extent – procrastination, and half-completed projects. But once she's focused, she could gain the success needed.  A creative and logical-thinking person that prefer searching for hard facts than 'unscientific' knowledge. She needs to focus on the softer side of things in life to distress herself. Perhaps feeling more sensitive towards others' feelings, exercise tolerance and be more empathetic would help ease the build-up frustrations in her.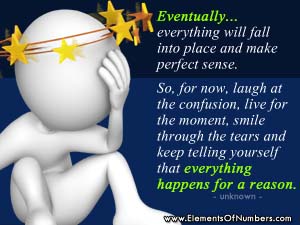 This year her determination is stronger and there is an urge to have things done her way. Coupled with increasing focused mindset and relentless resilience, she's feeling superior and confident. She could complete her projects easily than before, mainly because of the focused mindset. Be less forceful and add sense of humility would help her. She also needs to put aside the self-egoistic attitude and focus on teamwork instead. Yes, the yearly vibes do influence her. She has somehow unlock her beliefs and willing to listen to others, and she's also consciously aware of others' feelings and viewpoints. On financial matters, she needs a helping hand to reduce loss. On home, career, or social aspects, improving her responsibilities would help create a better positive outlook. Perhaps she may want to take up meditation and do self-reflections on past disappointments and loss. And if she could, I'd suggest her building the knowledge to better her holistic well-being.
With the increasing positive vibes influencing her, she should grab the opportunity to improve her overall outlook this year as she could have felt extremely emotional last year. Other people just don't' understand her well, so she thought. But the tendency signs show otherwise – the problem might have triggered by her self-beliefs and attitudes. There're so many things she wanted to do last year but could not carry them out. Perhaps it's time she reviewed her plans and start carrying them out this year, given the more positive energies around.
I'm only applying the basic techniques from my NSQ Profiling method to profile Melissa's NSQ chart. You can apply similar techniques to identify traits and characteristics in EON and NSQ once you understand the fundamentals of both methods. If you're new to numerology or have attended numerology course on PON (Power of Numbers), UCM (Universal Character Method Profiling), or similar course conducted by LifeQuest and other companies, try applying the NSQ Profiling techniques into your profiling. I'd recommend EON/FEN students to pick up NSQ Profiling techniques as well as they could apply the EON fundamentals on the NSQ charts too. Hint. Hint.
I'm planning to conduct my first NSQ Profiling class in April 2015. Here's the good news – I'm conducting the next free FEN/NSQ preview talk on 13th March 2015 (Friday) at Peace Centre. I'll be showcasing sample slides from both FEN and NSQ modules. I also encourage live, interactive case-study participation among attendees. So, if you have any sample birthdates, let us discuss at the preview session and I can share my observations using FEN and NSQ techniques.
Click below EventBrite link to register for the FEN/NSQ Preview talk. Oh, help spread the word about the NSQ Profiling and my coming preview sessions to your friends.
Why not drop by and see NSQ Profiling in action? You'll discover it's so easy to apply the NSQ Profiling techniques to complement or strengthen your current profiling analysis.
Remember, register early…
Regards, Ron WZ Sun