Reflections of 2015
Everyone is looking forward to a new year bringing fresh hopes and resolutions for a better tomorrow. Everyone hopes it will bring closure to the sad and bad times we faced so far for the year. While we wait until the countdown to 2016, let's review what had happened this year so far from an Elements of Numbers (EON) perspective.
Let me correlate the energies and highlight some of the major events that'd happened this year which coincided with my article "Numerological Predictive Observations 2015" posted on the first day of the this year – 1st January 2015. Let's take a look at the graphic forecast I've created which depicted the probable positive and negative energies that might surface and related events that might occur this year.
A different force could have awakened. Not the "Star Wars: The Force Awakens" movie but events related to "riots, protest, stabbings, firearms, land battles" depicted in my graphic forecast. I also stated "stronger activities" in central Asia. Many of you could easily and quickly correlate that to the increasing terrorist attacks and counterterrorist strategies.
Many of us felt the "hotter-than-usual" weather this year with experts claiming September month to be the record-breaking warmest of the year and could possibly be the warmest year in history.
The recent landslide (or cave-in) in Shenzhen, China is an unfortunate incident that could have been avoided. According to this external article, it was quoted "China's Ministry of Land & Resources has blamed the disaster on a collapse of piled-up construction waste and soil residue in the area." Let's all pray for more survivors.
Volcano eruption is not as frequent as earthquakes. But this year's volcano eruptions (so far) were fiery volatile (2015=8, and 8 being a Fire element). The volcano eruption in Chile, Japan, Indonesia, and elsewhere are dramatic and forceful.
We've had positive and happy events happening this year too, like the "space explorations and satellite challenges" that I have marked in the graphic forecast. We had successful space flights, the SpaceX Falcon mission,  and the recent Singapore-made satellites successfully blasted into space this year.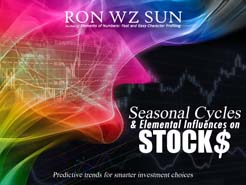 This is the year of volatility for investors and companies relying on oil, gas, and energy consumption and distributions. We have to continue riding the 'tide of oil crisis" perhaps till sometimes around summer next year for possible rebound. I've conducted two workshop sessions on "Seasonal Cycles and Elemental Influences on Stocks" recently. I've shared with participants on industry sectors influenced by the year 2016 energies – these might create 'higher-than-usual' activities during the year. Many of the stocks that I've mentioned (as examples) are already seeing profit signs because of the incoming influencing Year 2016 energies. When an industry sector is in 'key focus' it could suggest their corporate growth (like profits, dividends and share prices) might lead to upward trend for many related companies in that sector. While there are good times ahead, there are also the bad times coming, just like the Yin and Yang energies. Short sellers and corporate top management having poor judgements could lead their companies facing south into the downward trend.  Investors must do their financial analysis and carry out their own "due diligence" before investing.
I've pointed out "immune, eye problems and skin inflammations" in the graphic forecast. It doesn't infer people staying in nearby south-east (S-E) regions (like Singapore, Indonesia, Malaysia, and Thailand) would experience related symptoms. Sadly, many of us staying in S-E regions including those staying in Philippines were affected by the 'worst haze' from the Indonesia forest fire. We will experience similar signs next year and there might be more people suffering from skin-related health conditions. I'll explain that in my coming 2016 article. Many of my FEN (Five Elements Numerology) students know next year's 2016 energies are already present now. In many cases, the year 2016 energies are already 'in force' since late September 2015.  On "mental and brain research" aspects, there's a recent Channel NewsAsia (CNA) online article reporting "scientists closer to new strategies for treating neurodevelopment disorders."
The Singapore government is also encouraging 'kick-starter' project groups to build up entrepreneurships and innovators. Elsewhere in the world, we have seen increasing innovative start-ups and kick-starter-like projects introduced influencing our lifestyle, and changing the way we commute, shop, work, play, and eat. We have seen onslaught of medical wearable computing devices surfacing this year according to this separate CNA online article. We've also seen, heard, or read about more people losing to win and getting "lighter" (and probably healthier too) after actively engaging in weight-loss activities or adjusting eating habits and making lifestyle change.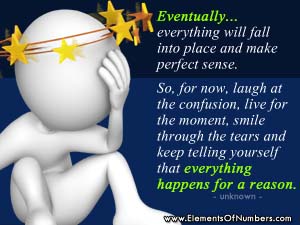 While we experienced the successes, we must always prepare for potential hiccups that might happen. Complacency is a state of the mind that only exists in retrospective – it could lead to undesired results when we don't have back-up plans. We often recognises some of our thoughts, behaviours, and the actions we carried out are on situational basis. It could lead to happy endings and it could lead to disasters and unplanned regretful memories. Failing to plan is just as bad as not planning to fail. It's just like debating on the half-empty or half-full glass of water thoughts. The periodic year energies are transient and constantly in motion – we don't experience it only on 1st January and ends on 31st December of the year. That means many of us might experience the 2015 year energies up to early months of 2016.  This means if you still haven't achieve your target yet, there is still time. But as the incoming Year 2016 energies are in force, the 2015 energies would slowly reduced… and the influencing 2015 energies would be weaker by the day. Plan, do, act and review now, and get things done right. That means, we still have to consciously take precautions and maintain (or control) the negative energies within and around us, while we focus on getting things right for a more eventful and successful goals.
I know many of you are waiting eagerly for my "Numerological Predictive Observations 2016." What's important is not about my article or knowing more about the hints and techniques I'll be sharing that you can apply using the Elements of Numbers (EON) method. What's important is about you. Don't wait for others to change first. Yes, it's YOU who have to make a game changing decision for a better tomorrow.
With the festive mood and end-of-year celebrations around, remember it's not too late to make a change on your perspectives, attitudes, behaviours, and actions. Like the phrase "slow and steady wins the race," taking two steps ahead and backtrack one step is still better than hastily taking big leaps and resetting the steps repeatedly.
Regards, Ron WZ Sun