Finding the right Career elements
Some time back, Charles, a student of mine asked, "Which career element would you consider for someone working as a press attaché assistant, data mining assistant, and as Mission to the UN?"
My immediate response to him was, "Let us know what you think first. And please elaborate more on the specifics of each career (give exact job scope) as otherwise it's too vague. For example, a "hygiene expert" can be any job related to health, environment, or even the toilets. Each got their own dominant element presence."
I have my reasons for asking students to share what they think of the answers for their questions. I wanted them to learn and do some self-thinking. I want to inculcate the habit to find out main focus to their questions, identify the possibilities, understand the nature of the job, and apply the knowledge I have shared with them to derive at possible answers. When a question is too generalised or vague, you will get unclear answers. However, when you zoomed in into the specifics, the answer you will get is more direct, precise, and relevant. For example, a financial accountant (Career element is Metal) can be working in a furniture-manufacturing company (Wood industry). He or she might be affected by different energy influences than if he or she is working for an IT software house (Metal), or an entertainment industry (Fire).
Take the case of four "hygiene" experts. The first person could be working for a company providing personal care, cleanliness and good health services. The second person could be working for a furniture hygiene company specialising in dry cleaning and sanitary services for carpets, rugs, leather, mattresses, and upholstery. The third person could be working for an industrial hygiene services company providing cost-effective evaluation, risk assessment, and control of a wide-variety of workplace industrial hygiene exposures and health risks. And the fourth person could be a responsible washroom supervisor, taking charge of the shopping mall's toilets and ensuring the place is well-kept in clean and hygienic environment.
Charles replied, "Press attaché assistant falls in the Wood element; Data mining assistant falls in the Water element; and Mission in the UN falls in the Water element. What's your take?" His reply was short and direct – I'd expected more from him, especially the reason (or supporting facts) to substantiate his observations and conclusions.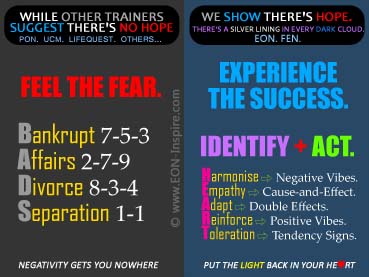 According to the official Collins English Dictionary online site, press attaché is the official in an embassy who has the job of liaising with the media. However, on some other online sites, a "press attaché" to the Prime Minister is the Press Secretary to the PM. Either way, the job scope encompasses around press releases and acting as a liaison person or Public Relations Officer. This means communication, be they in writing to news media or appearing at press conferences. We usually associate communications (as in talks, speech, writings) to the Water element. Next, we also need to consider the environment (industry sector) the person is working. In this example, we usually associate the embassy or political office to the Metal element. This means the career element of a press attaché based on the job scopes mentioned could belong to the Water element, although he is working in a Metal element environment. However, if the press attaché has multiple roles and doubling up as a security officer, special agent, or bodyguard and chauffeur, I'd consider the career element as Metal.
And since Charles mentioned he was associating the career element for press attaché as Wood, he might have his reasons, and he could be correct too.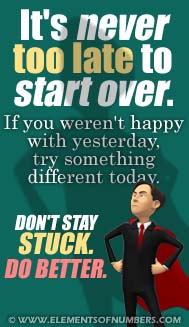 What career element would you consider for a person working as a data mining assistant, or a Mission in UN? Rather than sharing my views here, wouldn't it be great, for a nice change, if you could practice your analysis and share your views with me?
Oh, one more thing… it was easy to identify the career element decades ago. However, these days, with everyone working multiple roles and taking up wider responsibilities, it might be harder to identify the main career element based on their job designations. Hence, a little inquisitive probing is needed to narrow down the possibilities. Checking the career element or industry sector may not come handy (or relevant) these days. You need to analyse deeper into another layer of identification to know whether the job and industry element is compatibility with the person's elements. One method is to identify the personal career element (taught and shared in my FEN Advanced class) and determine the strength of the career vibes at different years, and use the beneficial elements to harmonise the energies.
Regards, Ron WZ Sun