France Presidential Election 2017: Second Round
Now that the world knows Emmanuel Macron and Marine Le Pen will advance to the second round of the French election on 7 May 2017, the question on everyone's mind is who will be the winner in the second round, to lead the country?
It took me quite a while to look for the extra signs to identify who has stronger chance of winning, considering both has equally strong vibes presents on their charts. As I'll be showcasing different techniques briefly to explain my observations, having access to the FEON+ software to plot the various charts could come useful, and enable you to correlate what I'm about to describe with the charts and information displayed on the software screen.
Let's start by looking at the country's chart. There is a "Double Effect" vibes on both the PY2017 chart, and the "Selected Day Chart" (for 7 May 2017) which suggested the energies of 3-1-4-5-7-3 are manifested strongly. From a political perspective, I'd interpret the 3-1-4-5-7-3 pattern as [Focus – Leader (President) – Plan – Challenges – Supporters – Hope]. As the 8-3-4 on the Selected Day Chart could indicate similar vibes to 8-4-3 (and 4-8-3), there is some form of separation or breaking away from conventional norms. Furthermore, we could interpret the 5-7-3 as some form of legal laws. When we combine both the 8-3-4 and 5-7-3 patterns together, it's akin to what the reporter of The Economist online article wrote – "For the first time in the history of the Fifth Republic, neither mainstream political party has entered the run-off for the presidency."
The next step would be to plot the separate "Relationship / Compatibility" (R/C) charts of France with Macron, and France with Le Pen. This could allow us to find out the favourable compatibility vibes for France this year. Macron has the 9-4-4-8-4-3 pattern while Le Pen has the 7-4-2-6-9-6 pattern in their R/C charts with France. What could we make out of these patterns? Well, I could interpret that the 9-4-4-8-4-3 as [Vision for Success – Plan – Foundation – Responsibility – Strategy – Action] and the 7-4-2-6-9-6 as [Supporters Ready – Plans – Communicate – Infrastructures – Visions For the Country – Stability]. On the negative side, I'd interpret that as [Ideology – Plan – Revised Plan – Stress – Emotional – Critical] for Macron as well. This could imply Macron might need to work harder than Le Pen, to control his emotions, overzealous aspirations (resulting in frequent changes to his plans), remain calm, and be diplomatic when under duress, if he wants respect and recognition as the country's leader, should he win. Based on the tendency signs present on the R/C charts, Le Pen has more beneficial and compatibility vibes than Macron.
Now that I've briefly covered France's birth chart, and the individual R/C charts for Macron and Le Pen, the next step would be to look at their personal charts for the second round event on 7 May 2017.
There are signs Macron might be "blinded" by his egoistic attitudes and over-confident pride on the favourable write-ups from the mass media, and business and stock markets' positive expectations that reinforced his higher chance of sure-winning the election. The 9-7-7-5-7-3 in his "Combined Day Chart" could imply [Vision – Supporters – Supporters – Challenges – Supporters – Criticism] or [Vision – Supporters – Sensitive Supporters – Stumbling Blocks – Real and Fake Supporters – Frustrated]. On the positive side, he has the supporters and votes. On the negative sides, there could be a floodgate of fake supporters who might eventually affect the voting counts.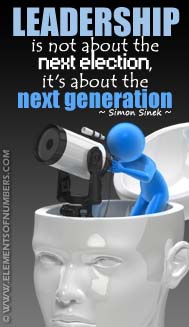 The double-crossed 5-7-3 patterns in Le Pen's "Combined Day Chart" could suggest some form of legal changes or entanglement. The 7-7-5-3-3-6 could imply [Supporters – Supporters- Challenges – Critical – Passion – Political Stability] or [Real Supporters – Fake Supporters – Obstacles – Inciting Tensions – Criticisms – Insecurity]. On a positive note, there could be the sudden, last-minute surge in voter's support (recognising passions and sincerity) that could benefit her. On the negative note, it could also suggest obvious character assassinations and negative media-biased write-ups that could prevent her from transforming her visions into a reality.
So, who has higher chance of winning the second round and becoming the next France President?
In a presidential election, a hot favourite candidate can easily win the votes through the help of market expectations, over-hyped news, and costly popularity boost. The candidate can also be the loser because of people's sentiments at ground levels, including their character stigma and biases. Both Macron and Le Pen might not be everyone's likeable favourite, so voters have the little choice but to choose either one. Nobody knows the answer yet until the second round election is over. Anything can happen before the Election Day. A small little unrelated spark could trigger massive disruptions, and these could change people's decisions based on emotions or personas rather than fundamentals or experience. Like Donald Trump, who has, against all odds, "change the tide" to be the current US president.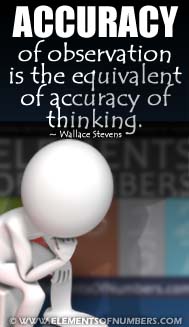 Perhaps you might find some hidden clues or subtle hints from my earlier article, "France Presidential Election 2017: First Round". It's equally important to understand and identify the personality traits and inner-self signs of Macron and Le Pen from an EON perspective, rather than focusing on their public persona.
My answer is no. I don't have the factual answer yet, and can only tell you when the results are out. I can't predict the future, but I can share my forecasting analysis and observations using the Elements of Numbers (EON) method. I'm relying on the tendency signs present on their charts – my interpretations might be wrong, or could be right. Regardless, one thing's for sure – as in any elections where voters must be present in person to indicate their choice, the popular phrase "the pen is mightier than the sword" might provide some clues. I'd put that as "unconventional" insights and "breakaway" excitement on who the winner might be.
Until then, happy forecasting.
Regards, Ron WZ Sun
Related topic: France Presidential Election 2017: First Round