On Douglas: Getting In Touch
I've posted the first-part article, titled "On Douglas: Social Relationships" last week, and focused more on Kimi's character and traits from one perspective. You might want to read the earlier article first to refresh your memory, before coming back to this article to continue reading about my profiling observations.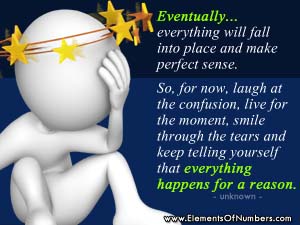 What I have described in earlier article does not necessarily imply Kimi will inhibit or exhibit the traits, behaviours, and actions observed. Eventually, everything happened for a reason. Family upbringing, academic and social influence do play a part in influencing a person's beliefs, behaviours, feelings, thoughts, habits, and actions. And the health symptoms might not be present at all, especially when she is exposed to a healthier lifestyle at an early young age. And these could have inculcated the habit of eating healthy food, working out regularly, and maintaining a work-life balanced lifestyle.
Douglas also mentioned, "Basically, we hit off very well and communicate well with each other in person. But somehow, when we communicate with each other via kakaotalk, there're some communication issues underlying such that the talk isn't that enthusiastic."
I'm sharing more observations about the relationship aspect of Douglas and Kimi in today's article, and I hope Douglas will find some clues on why Kimi acted differently in person, and when she is messaging with him via Kakaotalk.
There are tendency signs on their Relationship Code suggesting them facing some kind of hurdle or barrier when communicating with each other, like having a wall between them. Nevertheless, once the obstacle is cleared, Douglas would feel very relaxed communicating with Kimi about his achievements, visions, and plans. Kimi, on the other hand, would look upon Douglas as a person who might be able to help indirectly boost her career, or someone she could feel comfy and communicate without concern and tension. In some ways, she might feel more relief when with Douglas personally as it could help release her mental and emotional tension.
Kimi might find Douglas appealing, and his personality and charms could somehow enchant her when together. Perhaps, she feels happy with the indulgence, pampering, and material comfort from Douglas. Douglas, on the other hand, might be attracted by Kimi's sweet and mellow, sexuality, and strong personalities; and her abilities to dress up elegantly even when wearing plain dress. Well, both could have other motives as well… 
The 7-4-2-6-9-6 pattern in their Compatibility Year Chart (PY2018) could suggest [Friendship – Plan – Talk – Home/Career – Success – Stability]. This means the topics – besides some possible sensuous and passionate moments – could revolve around the family, home, money, and career aspects, when they are communicating in person. However, when Kimi's back home in South Korea, and messaging with Douglas, both might be influenced by the external vibes present in the 4-9-4 and 8-4-3 patterns. That implies, there are emotional tensions and communication breakdowns, with both spending longer time to understand what the other party is trying to say. Nevertheless, Douglas and Kimi need not to worry too much as the Relationship / Compatibility Chart is suggesting there is potential alignment with their mental thoughts, ideas and visions, to achieve some form of materialistic-pursuits, or investment that could enhance Kimi's career growth and Douglas' resourcefulness and skill sets. That said, the tendency signs are suggesting their relationship is more of a platonic and passionate friendship, than two lovebirds hoping to bond together their relationships longer.
When both parties know what they want in the relationship, there isn't any language barrier to translate their actions. Only when they are communicating via messaging app, they need to take a different approach when communicating – messaging could slow down Kimi's expression skill as she needed to translate what she wants to say in English and then type them out. And as well as translating Douglas' messaging texts into the Korean language before she can read them.
It needs two hands to clap for a relationship to be positive, fun, purposeful, and long lasting. If Douglas is sincere about having Kimi as more than simply a social acquaintance like a BFF (Best Friend Forever), then he needs to do his part as well. That is to say, start learning to speak or message to Kimi in simple Korean language, if he hasn't already done so.
What I've observed might not be what Douglas and Kimi are going through now, or it could be. Whatever it is, the tendency signs are present in the relationship charts, and the influencing energies might not be strong due to long-distance relationships. Anyway, I look forward to receiving Douglas' feedback on my observations. And I wish Douglas a contented relationship with Kimi.
Regards, Ron WZ Sun
Update: (21 May 2018): Douglas replied, "And my gosh, I was really amazed by your post, and yes, you are on point with every aspect that you mentioned in your observation…"