Positive Affirmations on NIPL Oracle Cards
I've not met Jenson for many years as he was often stationed overseas for work, or on frequent travels for business trips. I'm glad to meet him again a few months ago, to catch up on personal, work, and life purposes. I installed a copy of the FEON+ software on his Android phone, and taught him briefly how to interpret the numbers and the charts.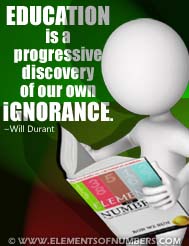 Jenson is a fast learner, and his Bazi (Four Pillars of Destiny, Phat Chee) knowledge and skills are remarkable, considering he could plot the Bazi chart in his head, and could share his 'inner' findings with anyone. I noted his EON (Elements of Numbers) knowledge and profiling skills were better than many people who attended advanced and/or practitioner levels conducted by external trainers elsewhere. I was not surprised by Jenson's innate ability to acquire knowledge and remember them quickly, knowing him since we completed Feng Shui certification and other Chinese Metaphysics courses in 2004. In any case, I'd only casually taught him the profiling techniques over lunch, and it's still amazing he could grasp the concepts, understand the correlations, and identify potential contributing factors – all these, within a short period of few hours. In hindsight, I could have applied the right training technique to teach him; or the synchronicity and connectivity – the energies that brought us back again, are strong.
Many of Jenson's business acquaintance and the customers were surprised by Jenson's profiling knowledge and his usual acute ability to use QMDJ, Bazi, and EON to identify problems and issues, and narrow the probable root cause. A week afterwards, I met him for dinner as we decided to work on a special project. I gave a copy of my NIPL Oracle Deck to him, and performed a quick Oracle forecast for him. He was positively energised during my readings, and fast-forward; the forecast came true.
Now, back to where I was, while we're enjoying the dinner, reminiscing the "old" times. I got the opportunity to teach him the essential techniques as he was hungry for more. Yes, the knowledge to satisfy his thirst, and the right application technique to save to his brain's memory storage. Hmm, it reminded me of the late Steve Jobs's popular phrase, "Stay Focused, Stay Hungry."
The NIPL Oracle Deck…
It got me a few weeks to decide what affirmation message should I put to include in each of the 102 number cards of my NIPL Oracle Deck. I'd to analyse, and understand the underlying causes and identify potential issues of the two main numbers on each card. For instance, It's just like analysing the 7-4 number pattern, identify the different outcomes, and choosing the appropriate message for the outcome that's relevant to the card. In normal reading, we could interpret the 7-4 as [Supporter – Plan]. It's like having thousands of supporters at the stadium, waiting for the Donald Trump to arrive, and then listen to his speech.  In any case, I also have to determine the potential effect on the outcome. I then decided the fastest and relevant approach is to concentrate on the positiveness of its resultant effect. I then used the affirmative message on each card to display subtle hint to encourage the person to do beneficial actions. After all, it's aligned with the branding of my "Numbers in Positive Light" (NIPL) Oracle Deck.
The NIPL Oracle Deck product, from design to the colour combination, and from analysing the meanings of the text and messages to contacting various overseas Oracle Card printers – all these tasks are single-handedly done by me. You can envisage the time and effort, plus the passion and positive energies that I'd put into each card design.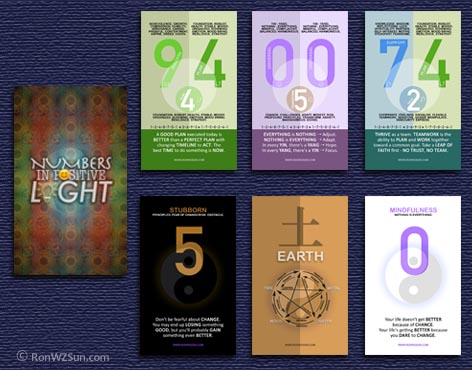 Jenson has been using his Bazi and EON skills to serve his clients and friends, and when forecasting is needed, he'd take out his NIPL deck, shuffle, and lay the cards, usually in the 3-card spread, together with the use of the three extra cards – Yin, Yang, and Element cards – that I've taught him, for extended clues.
Jenson messaged me with a snapshot of the card spread he did for a lady client. He then attached another screenshot showing the 7-4 card, and wrote, "This card hit her hard."
[Ron] What did you say about the 7-4?
[Jenson] About her workplace. This 7-4 card suggests, although she has a team in her company, they don't work as a team… all attacking each other. No team work.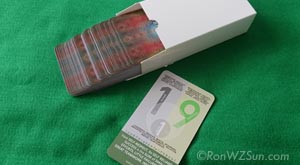 "Wow, that's impressive," was the feelings I had. And I'm glad Jenson could tap on his newfound knowledge to read the card, and suggest to his client on the probable cause and solution. Among other Oracle reading techniques that Jenson used, he could have also relied on one key aspect indicated on the 7-4 card – the affirmative message. The message on the 7-4 card suggested the need (for the individual) to thrive as a team, and get all members of the team to plan and work cohesively together towards a common goal. The person has to call for a leap of faith first, and believe positively on the strengths and abilities of the team members. Otherwise, it'd be "no trust, no team."
Even if you don't know how to read the NIPL card, using the affirmative message and interpreting them would not be too far off from the main focus. That's one of the USP (Unique Selling Point) of my "Numbers in Positive Light" (NIPL) Oracle Deck. Click this link for more details.
The fastest way to learn how to use the NIPL Oracle Deck and apply its techniques, is to see it 'live' in action; and during case study exercises where learners could get soul-searching answers to doubting thoughts on their minds.
Jenson has agreed to help me organise my EON ORACLE course. He'll also be assisting me to guide all learners to apply the oracle technique to read the cards effectively. The Oracle workshop would benefit anyone who'd attended my EON/FEN classes, or those who'd attended PON, UCMHP, Visiber, LifeQuest courses conducted elsewhere. Check this link for the EON ORACLE course details – contact Jenson if you're keen to pre-register for the 1-day workshop, tentatively scheduled for this October. Early-bird discount (and a copy of NIPL Oracle Deck would be reserved for you) would be offered to those who registered with Jenson early, once I've confirmed the course date.
Regards, Ron WZ Sun