Double Effect on Thomas Schaefer

I noted someone posted "suicide" a few days ago, and recalled one recent unfortunate incident reported in the media. According to this online Bloomberg article , it was reported that Thomas Schaefer, the "state finance minister of Germany's Hesse region, which includes Frankfurt, has been found dead. Authorities said he appears to have killed himself and the state's governor suggested Sunday that he was in despair over the fallout from the coronavirus crisis." He was 54.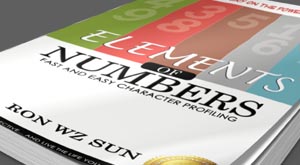 In many of my articles posted since 2010, and also described in my book "Elements of Numbers: Fast and Easy Character Profiling," I have emphasised the potential impact of the DOUBLE EFFECT (DE) effect on us. While it could contribute to a "Double Blessing" in many cases, the weakest link is our health. That means, while you might enjoy blessing positiveness in your career or academic pursuits, your health might be at stake, and it could contribute to a "Double Whammy" instead.
I'd introduced the Double-Effect vibes in my book published in 2010, after discovering its significance while researching on the EON method.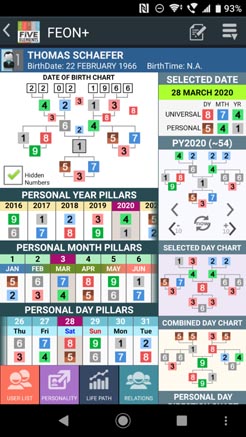 Thomas is facing the DE effect this year, as indicated in the PY2020 chart. This implies the energies of the 6-4-1-5-7-3 patterns are manifested doubly, and it affected the mental state of his judgement. We can interpret the 6-4-1 pattern as [Responsibility – Plan – Self] and the 5-7-3 pattern is about money lost, carelessness, distractions, and legal matters; or [Distracted – Feelings – Tension].
Maybe, that could – coincidentally or not – be why Thomas was worried  "whether it would be possible to succeed in fulfilling the population's huge expectations, particularly of financial help," as reported in the same Bloomberg article.
Note: Not everyone facing a DE year would have weak health, as long as they take good care of their health and mental states while pursuing their goals.
There is one more chart that I was concerned with – the Day Chart, showing the crisscrossing 4-8-3 patterns. When you have a 4-8-3 (or 8-4-3) pattern in a chart, we could relate them as poor or bad EQ communication behaviours. In extreme cases, it could potentially lead to separations and divorce in relationships. And on the far end of the excessive cases, the separation could involve the life of the individual.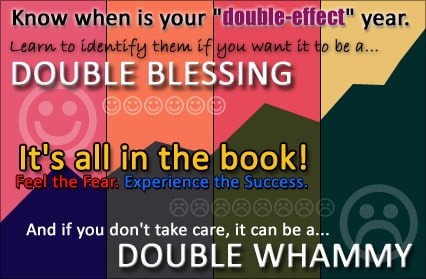 The 4-4-8-3-3-6 pattern could have influenced Thomas strongly when we correlate them as [Plan – Plan – Stress – Fast – Action – Life/Financial]. In some of my articles posted previously, I did relate the 3-3-6 patterns as facing a potential  'rollercoaster' impact. Could the railway track be just a coincidence?
The "Combined Day  Chart" is showing the 1-8-9-8-1-9 patterns, which in general cases, we could relate them to the 'perfectionist' mindset. The 'suicidal' action might have influenced Thomas that it could be the "perfect plan" to stop it all.
Yet, from another perspective, the suicidal influence might not be the only contributing factor. I noted there are other tendency signs suggesting some form of cardiac arrest symptoms that could lead to stroke or heart attack. If that is the case, then the double 4-8-3 on the Day chart might have created excessive emotional and stressful tensions on his health.
May his soul rest in peace.
Regards, Ron WZ Sun