On the "Agility in Profiling: Career Profiling" webinar on 17 June 2021

More than half of those attended last night's webinar session had attended the UCMHP courses and/or have bought and read my EON book, "Elements of Numbers: Fast and Easy Character Profiling." The remaining participants are my FEN (Five Elements Numerology) students who wanted to strengthen their knowledge on career profiling.
Some of the participants are profiling practitioners. That doesn't bother me because my goal of hosting the webinar is to share my knowledge with everyone. In many ways, I feel happy when a profiling practitioner can identify their own "limitations" and self-awareness, and making it a point to attend my webinar to "learn, unlearn, and relearn" to enhance their knowledge and skill sets.
I started by explaining the key differences between the EON charting layout as compared with some others, and shared the logical reasoning why the EON chart could provide more relevant clues or tendency signs, than other charting layouts. This is important, as when you applied the Elements of Numbers (EON) method, you are widening your peripheral viewpoints to enable you to identify the signs and understand the cause-and-effect on issues that happened.
I explained the "Suitable Career and Business" industry that are derived from the Five Elements' elemental cycles. While it can be used as reference, it is not appropriate for today's business environment as job roles are intertwined and cross-functional. For example, you may be employed as an accountant (Wood element) but your enterprise is in the steel industry (Metal). From the Five Elements perspective, the Metal-Wood elements are constantly in conflict, and does that mean you won't be happy at work? On the contrary, it all depends on a person's attitude at work, state of mind, behaviours and reactions to colleagues, and efforts to achieve common goals.
Then, I shared the technique to identify the CAREER element, based on a person's primary chart – the Birth Chart. While the Time of Birth Chart does provide additional clues to a person's innate character, it's more of a secondary chart.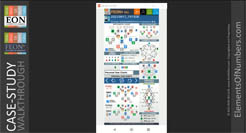 Everyone was excited when it comes to the profiling walkthrough. A handful of birthdates was provided by the participants with relevant questions. I demonstrated the profiling steps on how I would analyse their charts, from a career profiling perspective. I explained the application technique used, and I also highlighted some points that they should keep in mind. And of course, as in my usual self, I shared some little bits and pieces of non-Career tips, like how they could complement the career profiling with logical reasoning related to certain number patterns, and why it's important to change one's mindset first.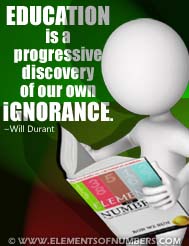 Although the interaction among participants was slow at the beginning, they quickly warmed up during the profiling walkthrough because they are able to see, in action, how I analyse their charts. Since the session focused solely on career profiling, I could not elaborate on other techniques, such as personal year verification, to identify areas other than the career aspects.
The webinar ended around 10pm, and I'm glad the participants learned more about career profiling.
My next webinar topic would be "PERSONAL YEAR", where you can learn more about your luck or general vibes in a year, and how you can take the appropriate actions to build on your strengths, and at the same time, to mitigate impediments along the way.
I look forward to sharing more insights with you at the next webinar. If you have attended PON, UCMHP, LifeQuest, Visiber, Clarity Numbers, and other courses, you are encouraged to attend my webinar to learn new ideas from a different perspective. Join me for a session, and find out how interesting it is and how different my training style is. I hope more of you can also attend the affordable webinar, learn the relevant basics and profile the charts the right way.
Click here to know more about the webinar and to register.
Regards, Ron WZ Sun