On Mirror Relationship
Somebody posted a search for "mirror relationship" this week. Once again, that, to me, is another interesting query. What exactly do we mean by "mirror relationship" and how would we tie the relationship together for good times ahead?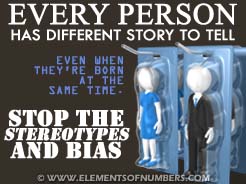 First, we need to be specific and understand what "mirror relationship" is all about, since there are different meanings and readings. One of them that comes to my mind, would be the "Relationship / Compatibility (R/C) Chart" is a mirror chart. For those new to the Elements of Numbers (EON) method, mirror charts imply the numbers in locations K-L is a mirror-reflection of the numbers in I-J. That is to say, the numbers in I-L are same; and the numbers in location J-K are same too. For example, if locations I-J-K-L show the numbers as 1-2-2-1, 6-3-3-6, or 7-2-2-7, then we can say that the chart is a mirror chart. Nonetheless, if the numbers in locations I-J-K-L is 1-2-1-2, 6-3-6-3, or 7-7-2-2, we would consider them as normal charts.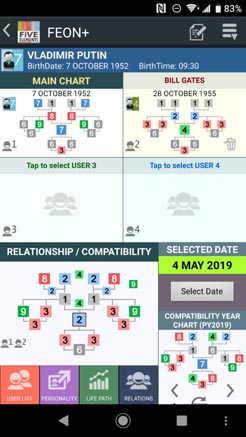 Now, let's presume the person who searched for "mirror relationship" is referring to the R/C chart. Before I elaborate further on the R/C chart, let's search the tendency signs of a normal birth chart that is also considered as a mirror chart. One of the signs is on the dual characteristics of the person, like experiencing a split-personality behaviours and actions. One moment, they could be really vocal and violent, and the next moment they could be very soft-spoken and composed. You thought you know the person "inside-out", but yet, at times, you felt you still don't really recognise the person enough. It can be distressing and emotionally as their mood swinging habits can be torturous to some, frustrating to many, and irritating to most. Whatever it is, tolerance and patience, kind understanding and empathy, is needed to handle people with mirror charts. One of the underlying causes is because their conscious feelings (like their outward persona) are not aligned or contradicting to their subconscious (like their inner self) thoughts.
There are exceptional instances of people having mirror charts. That's where all numbers in locations I-J-K-L are identical, like the 1-1-1-1 pattern as in Bill Gates' EON Birth Chart. This means, regardless of whether his chart is considered as a normal or mirror chart, the influencing energies affecting them consciously and subconsciously, are similar and aligned. However, the same interpretations cannot be applied to Vladimir Putin's 7-1-1-7 pattern in his birth chart. Anyhow, should Vladimir Putin meet up with Bill Gates, the 8-2-2-8 in their R/C Chart could suggest a firmed and friendly, but cautious and at arm's-length relationship filled with lots of pressure, responsibility, and passionate dialogues between them.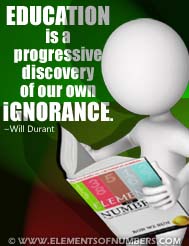 If the R/C Chart is a mirror chart, then it could entail a relationship that's based on mutual respect, and each person has their own breathing space, interests, perspectives, ideology, and purpose. But when both people with different characteristics and personalities come together, they could share a similar goal. It can be a challenging relationship too. For example, one wants to go hiking, and the other prefers mountaineering; or one wants to go to the zoo, but the other prefers going to the animal farm. While the examples stated might be looked as similar, their journey of experience are not. They are like rubber bands at both extreme ends, joined together as a single item. And when one end of the rubber band is too stretched and pressure growing, it could break. And once broken, it's like a weakening bond and a relationship that's toiled. Unless both parties understand their common goals; accept amicably on the differences in their action plans, personality conflicts, varying perspectives, trust, changing mindsets; and be tolerant and adaptable towards these traits, it is a little harder to enjoy a happy and purposeful relationship.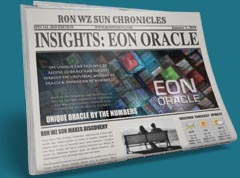 Fortunately, a "mirror relationship" could also be influenced by the annual energies, as viewed from the "Compatibility Year (PY) Chart". These means, the periodic energies can also create "sweet and sour, hot and cold, and chill and wet" influences to the relationship. While they might be "see-saw" or "roller coaster-like" experiences, there are also great moments as well. It's entirely up to the two people to decide what they hope to gain or achieve through their relationship together – be they for love, business partner, team members, co-pilots, or merely casual acquaintance.
Whatever it is, a mirror chart, be they on the Birth Chart, Personal Year Chart, or Relationship / Compatibility Chart – these charts don't relate to a bad or good tendency signs. After all, it totally depends on how you interpreted them based on your understanding of the energy flow and its vibrations from the elements and numbers in the chart. And one more thing, like the popular phrase, "There's a Yin in every Yang; and there's a Yang in every Yin" – this implies the eventual outcome of the relationship between two or more people which resulted in a "mirror relationship", depends mainly on their sincerity and commitment to strengthen the relationship.
Regards, Ron WZ Sun