Numerological Predictive Observations 2021

I wish you all a New Year 2021 filled with hope, joy, and love. May this year 2021 brings you clearer visibilities and taking actions to attract an abundance of good blessings, success, better health, career growth, academic excellence, prosperity, and harmonious relationships with your family and loved ones.
As in the tradition of recent years, it is time for me to post this "1st day of the year" (1DOTY) article today. I am aware that many of you have enjoyed reading the previous 1DOTY articles, and I hope you will find today's version just as insightful too. Whether it's for leisure reading or tapping on clues to correlate the elements and numbers present in the year 2021 energies, or using it as a general "almanac" guide, I'd like to thank you all for the support you've provided, in your unique ways.
The above NPO2021 graphic (click on image to enlarge) provides information on "Key Trends + Highlights of the Year." It is similar to last year's NPO2020 image, and far from complete, for there are so many influencing energies – positive and negative – that could manifest themselves and affect you in different ways. When a trait or event is stated as "in focus," it implies the outcome could be in either directions – good or bad, strong or weak, positive or negative – just like the Yin-Yang energies influencing us all. Therefore, the influential vibrations could affect you differently, depending on your attitudes and the resolute purpose of thinking, behaving and acting to carry out the plans faithfully. Hope is just like a dream without action, so if you want to enjoy more good times ahead, think about the agility in profiling yourself – write down what you have done right, what have you not done right, and what you can improve – so that you can plan, act, reflect and refine your actions, to achieve your desired goals.
GENERAL HEALTH
The coronavirus pandemic is still strong, driven by the year 2020 energy surge. As you may have heard or read in the mainstream media, the availability of more vaccines would occur this year, due to number 1 in 2021. We associate the number 1, being a Metal element, as signs of medicine, innovation, and syringe (symbolic representation). On the positive side, there are signs that suggest more rapid approval of other medicines, vaccines, medical aids and biotech products. However, as mentioned in past articles on periodic year energies, this means the hope that vaccines would eventually "save the day" or year for everyone, in this case, are short-lived due to the incoming year 2022 energies, which are all Water elements.
When we apply the principles of the Five Elements, a strong Water element would weaken, deplete and even "corrode" the Metal element. This means, there might be increasing signs of mental-related illness, madness, craziness, insanity, hallucinations, medication phobias, pneumonia and sleep apnea, hysterical, and other health conditions related to cognitive, mental, brains, and respiratory organs. There could be an increase in people suffering from cancer, digestive, kidney, and intestinal issues as well. There might be more people having heartburns, blood-related diseases like tuberculosis, stomach ulcers, diarrhea, eczema and gout.
GENERAL INFLUENCES
The heightened signs include wavering feelings, making repeated mistakes, wishy-washy decisions, insecurities, insensitive and sensitivities, jabbering and talking nonsense. Other signs include making baseless accusations, facing mountainous obstacles, romancing, looking at problems only from the tip of an iceberg, having superficial thinking, being an individualist, and strategic innovative plans. Even more signs include facing financial loss, bankruptcies, increasing debts, quick money scams, divorces or going separate ways, pressure, morbid activities, sexual activities, femininity, flirtatious, and transgressions.
Intensified activities include mountain and rock climbing, windsurfing, swimming, sailing, scuba diving, skydiving, kite flying and more. Regrettably, negative impacts include accidents associated with such activities.
INVESTMENT AND BUSINESSES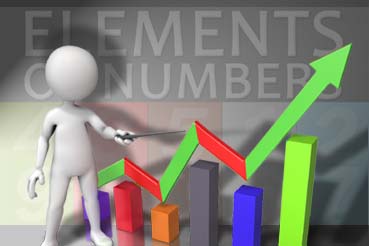 As mentioned earlier, there is a rapid flow of financial and commodity trade. When managed effectively, investments and businesses can thrive. When mismanaged, it may lead to more financial losses, mostly due to hesitant feelings affecting emotions. While there may be potential investment benefits, depending on the stocks you buy, the general signs suggest strong wavering horizontal moves. Don't invest any money you need to save for rainy days and emergency use. F&B businesses might see a restart, due to the eventual outcome of 2021 – the number 5 as in 2+0+2+1=5, which is related to digestion, stomach, food and gourmet. Business leaders could shift from a traditional mindset to an agile approach through "servant leadership" enterprise initiatives. Companies involved in digital marketing, data analysis, cyber security, data protection and protection, and social campaigns are in focus. Businesses and industries related to Water and Earth (more for companies involved in reconstruction and soil management) elements, would see potential growth for next 2-3 years, due to the overflowing energies during the years 2020-2022.
GLOBAL IMPACT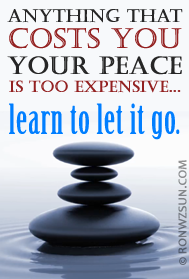 We might see more paranormal activities and UFOs too. Weather uncertainties occurred last year, are expected to continue. The signs point to even worse conditions. This means, situations like excessive flooding, icy cold, heavy snow, forest fire, drought, wetlands, torrential rain, hurricanes, forest fire, landslides, asteroids hitting Earth, meteorites, fire in the sky, volcanoes, lava spewing, and fearful cloud formations depicting Armageddon-like effects, are in focus.
There may be heightened tensions between the countries of the West and the regions of the North and the South. That includes the United States and South America, China and S.E. Asia, Russia and the Middle East, the United States and China, North Korea and South Korea, Pakistan and India or Sri Lanka, and potentially China and Vietnam. And not forgetting the current China and Australia trades disputes.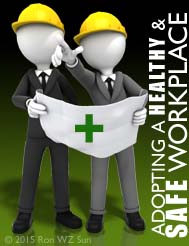 WORKPLACE SAFETY AND HEALTH
The tendency signs are suggesting potential workplace accidents involving slip and fall, slippery floors, oil and chemical leaks, accidents caused by moving objects (including forklift, trucks, trawlers, transportation-related accidents), sparks from welding causing explosions, hot air combustion chambers, oil and gas leaks, river and ground contaminations, chemical explosion, and building collapse caused by weakening foundations.
Let's not forget the impact of current Covid-19 pandemic crisis, which could also affect the mental health and chronic pain symptoms of people, including those people still on WFH (Work From Home) environment.
Let's hope the negative signs that I've mentioned are minimal as there are fearful consequences that we shouldn't be too complacent about. Check the above NPO2021 graphic image for other signs as well. While we hope the positive traits and events will happen for greater good of us all in the world community, let's take precautionary steps to minimise negative effects affecting us.
The EFV FLOW (PY2021) Code suggests the need for you to plan the way you want your life purpose to be, and act accordingly to achieve the desired result. Forget about apologising and delaying so you can do it tomorrow, when you can do it today. Team together to achieve better results and put aside selfish attitudes. The EFV SPAN (PY2021) Code is suggesting similar acting on your plans, and taking responsibility to manage and control the disruptive influences that might affect the eventual outcome.
I introduced the PEC (Positive Empowerment Code) in my PNO2019 forecast; thanks to those who took the time and effort to feedback. Avoid overzealous behaviour; treat it as a general "annual almanac" that you can take action to prevent negative influences from greatly affecting you.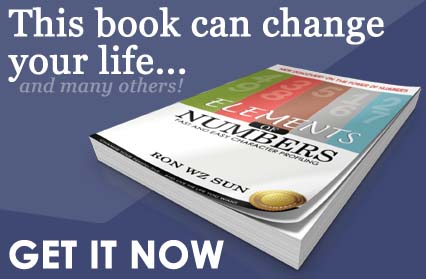 This year, the PEC2021 is showing the 16173 pattern, suggesting [Self – Take Responsibility – to Ensure Self – Work Cohesively – Creative Actions]. This means that no one can help you achieve what you want, other than yourself. Just ask, don't nag. It's all about fostering the agile mindset – giving the respects, nurturing efficiency through collaboration, making progressive reflections, delivering values, and ability to think creatively together to overcome obstacles, act fast, and adapt to changes.  To sum up, do not try to do everything alone. Look for help whenever you can, and contribute your part. Accept and rise to challenges with others. As in the tagline used in my EON book "Elements of Numbers: Fast and Easy Character Profiling," you can "Feel the Fear, Experience the Success" better, through teamwork.
Don't worry unnecessary as what I've mentioned earlier, are just general signs. Apply the Elements of Numbers (EON) method, and check your Personal Year and other periodic charts. These personalised charts are more important for you to identify clues to manifest the positive energies and control the negative ones.
Regards, Ron WZ Sun